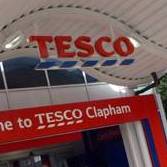 Tesco Clubcard holders will soon get double the current number of points on all spending at the store, after the supermarket giant revamped its loyalty card scheme.
From Monday, new and existing Clubcard holders will receive two points for every £1 they spend at any Tesco store, and online. This is instead of the current one point for every £1 spent.
Tesco had launched a huge advertising campaign under the slogan 'Clubcard 2'. This is what it is all about, though the scheme will still be called Clubcard (not Clubcard 2).
The supermarket says there will be no change to the way you use those points, though there are fears it may increase the number of points required for some redemptions in future.
One point will still be worth 1p in store, while you will still be able to quadruple the value of points by swapping them for Tesco Rewards vouchers that can be used on days out, eating out, breakdown cover and more.
A family that currently spends £5,000 a year at Tesco would receive 5,000 Clubcard points. These are worth £50 to spend in store or £200 in Rewards vouchers.
Under the new scheme, the same family would earn 10,000 points, worth £100 in store or £400 in vouchers.
Existing cardholders will not need a new plastic. They can continue using their current card as usual.
Tesco is keeping its options open regarding maintaining this new rewards structure as a permanent fixture. It says it will monitor the scheme, but for now, it has not set an end date, yet it has not said it will continue indefinitely either.
Earlier this year, Tesco revealed its customers would be able to double the value of points to spend on certain items.
Tesco loopholes
The Clubcard scheme is open to easy manipulation to gain even more points from it.
Recently, an £8 bottle of aftershave had 500 bonus points, convertible into £20 of rewards vouchers. Buying it could therefore net a £12 profit.
A few years ago, you could buy three lots of beef in gravy for £1.95 and get 150 points. One MoneySaver bought £500 worth and got £2,000 towards a holiday.
Martin Lewis, MoneySavingExpert creator, says: "The Clubcard system is already the most manipulatable of any supermarket scheme and allows people who play the system correctly to get some serious rewards.
"Many loopholes are possible, where people can actually make money from shopping in Tesco.
"It's a constant battle to spot these, and when they go in the site's weekly email, often 100,000s swarm in to take advantage.
"If Rewards don't suit, Tesco's other recent innovation, the new in-store 'double-up' vouchers are a must.
"What will be interesting is whether Tesco reduces the redemptions available. Points schemes are notoriously untransparent, so it would be quite easy to double the amount you earn, but at the same time half the amount you can get.
"So far, the good news is there's no sign of that from Tesco on a large scale, but that could change."
New restrictions already
Whether coincidence or not, new restrictions are already coming into place. From 1 September, you'll only be able to use up to £700 of Rewards vouchers towards Virgin Holidays per person and £400 towards Cosmos Holidays per person. Currently, there are no limits.
Tesco says the holidays companies have forced its hand.
While this sounds a lot, these reward points only equate to £175 and £100 of points instore. This is an amount many diligent Clubcard collectors and loophole followers (see boost Tesco points) easily accumulate in a year.
It's a major disappointment for many whose focus is using the points for a holiday. Those who need to, should use them up soon or miss the deadline.
One MSE forum poster, Davetrousers, complains: "Was thinking about a Cosmos fly-drive to Florida soon, but the new terms means that we are frantically changing tokens so we can book before 1 September. I don't like how Tesco has implemented these changes."
Further reading/Key links
Boost Clubcard points: http://www.moneysavingexpert.com/clubcard
Boost loyalty points: www.moneysavingexpert.com/loyalty