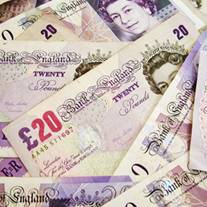 Last month's VAT rise meant inflation leapt to 3.5% in January, its highest level since November 2008.
The Office for National Statistics (ONS) says the rise in Consumer Prices Index (CPI) inflation came as the cost of alcohol, tobacco, hotels and restaurants soared after the Government raised the sales tax back up to 17.5% from 15%.
The 14-month CPI high triggers an open letter from the Governor of the Bank of England Mervyn King to the Chancellor to explain why inflation is more than 1% above the 2% target.
The January hike follows an all-time record rise in December, when CPI inflation surged to 2.9% from 1.9% in November.
But last month's increase was in line with expectations and the Bank's forecast. It thinks inflation will back below 2% later this year.
Higher fuel and transport costs also sent CPI up. Last month's cold weather also increased the cost of certain seasonal vegetable prices.
Retail Prices Index (RPI) inflation, which includes the cost of mortgages and housing, also rocketed in January, to 3.7% from 2.4%.
Further reading/Key links
Best rates: Top Savings
Mortgage rate-busting: Cheap Mortgage Finding