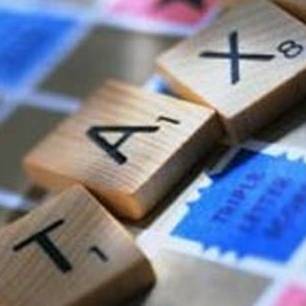 Huge numbers of taxpayers are being sent the wrong tax codes for the next financial year, which starts in April.
If not corrected, you could be paying the wrong amount of tax.
The problem affects those who have their tax deducted by an employer (see the 2009/10 Tax Breakdown guide).
HM Revenue & Customs has admitted its error and blames a new coding system it has introduced.
It has not stated how many people are affected but it is believed tens of thousands could be paying the wrong amount of tax if the problem is not dealt with.
Your tax code states the amount of your tax-free allowance, which is then passed to your employer to deduct the appropriate sum.
Most taxpayers will get a £6,475 allowance for 2010/11, which means their tax code will state 647L.
Many taxpayers with simple tax affairs on the 647L code are not sent a notice so have nothing to worry about.
How to spot an error
The problem affects those with more complicated affairs like people with a second job or who get employer benefits.
Say you receive medical insurance as a benefit, the premiums paid to an insurer are effectively additional pay which must be taxed. In such circumstances, your personal allowance is normally reduced to ensure you are taxed on that benefit.
In one error, seen by MoneySavingExpert, a taxpayer who used to receive medical insurance via his old job, was wrongly deemed by HMRC to be receiving it as part of his current job because of a mix-up, meaning he'd pay too much tax if not corrected.
Tony Tesciuba, from accountancy firm Tesciuba Limited, says: "It is important to read your tax code notice and what the deductions are being made for, to spot an error."
How to correct an error
If you think your tax code is wrong, contact your tax office so it can be corrected. You can find the name of your tax office on the coding notice or by asking your employer or pension provider.
If still unsure, visit the HMRC website.
HMRC says on its website: "The transition to the new system has brought to light discrepancies in our existing records and this is resulting in a number of incorrect notices being issued.
"We are aware of the issue and apologise for any inconvenience caused. There is plenty of time to put the codes right before the start of the tax year and we are doing everything we can to rectify the position."
Further reading/Key links
Tax help: 2009/10 Tax Breakdown, Taxing Times
Official warning: HMRC