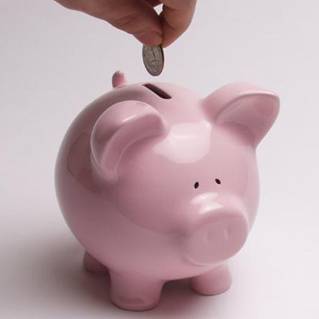 One of the top-paying savings accounts where your money is not tied away for a year has been pulled today in a further blow for savers.
Investec Bank has withdrawn its High 5 account to new customers. The current rate is 3.04% before tax, which is still payable to existing customers, who are unaffected by the closure (see the Top Savings guide).
It pays the average of the five highest savings rates in the market, according to data provider Moneyfacts, but with a high minimum deposit limit of £25,000.
Investec compares a range of different account types including notice accounts and those with bonuses to facilitate high returns. This made it attractive to savers as a consistently good rate is guaranteed.
High 5 savers need to give three months' notice. It is only beaten in a conventional savings vehicle by one account that requires four months' notice or by locking your money away for a year.
The closure comes hot on the heels of a number of rate cuts over the past few weeks as providers focus their efforts on upping the amount paid on their tax-free cash Isas (see the Top Isas guide).
Coventry Building Society withdrew its pre-tax 3.15%-paying First Class Postal account this month, while the AA also cut the rate on its Internet Extra from 3% to 2.8% in March, which is the current top easy access rate (see the Top Savings guide for full info).
Further reading/Key links
Top rates: Cash Isas, Isa Transfers, Full Isa guide, Top Taxable Savings