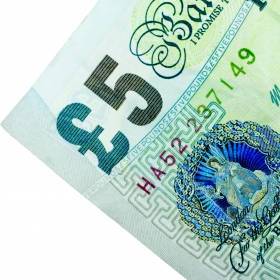 Banks must offer all customers a basic current account at the very least, the Chancellor has announced.
He says over the next five years one million more people will have access to a current account, as revealed in yesterday's Bank accounts for all MSE news story.
The Government intends to introduce what it calls a "universal service obligation" giving people the right to a basic bank account under certain conditions. The exact details of the plan are subject to a consultation.
Denied access
Many consumers complain they are unable to get any account facility when they apply, which leaves them unable to carry out transactions that many take for granted (see the Best Bank Accounts guide).
Almost two million people cannot get an account due to a poor credit rating or because they have only been resident in the UK for a short time.
Many are rejected when applying for a standard account but should be offered a basic facility instead. Basic bank accounts usually come with no overdraft and no debit card.
'Long overdue'
Martin Lewis, MoneySavingExpert.com founder, says: "This is long overdue. While banks have been offering basic bank accounts for a long time, their application process indicates they don't really want to offer them.

"Go into some branches, and say you've a poor credit score, and you'll often just be given a normal application – rejection ensues and instead of saying 'try applying for a basic account' you're allowed to walk out unbanked.

"Banks can't have it both ways. Basic bank accounts were brought in as a sop to offset political pressure for banking for all. But if banks are promising current accounts for all they need to deliver – hopefully this will be a step forward."
The British Bankers' Association says in a statement: "Everybody can have a bank account if they want one, unless, and this is rare, the law says they can't.
"It is unclear whether a legal obligation to provide such accounts would make any difference to this steady trend."
Further reading/Key Links
Top deals: Best Bank Accounts
Reclaim: Bank Charges Reclaiming, Bank Charges Court guide