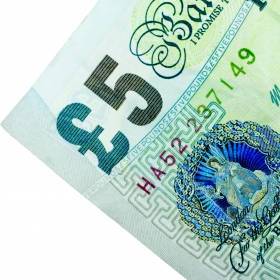 Banks will be forced to offer all customers a basic current account at the very least in Wednesday's Budget, according to political sources.
Many consumers complain they are unable to get any account facility when they apply, which leaves them unable to carry out transactions that many take for granted (see the Best Bank Accounts guide).
It's thought almost two million people cannot get an account due to a poor credit rating or because they have not been resident in the UK for long enough. Basic bank accounts usually come with no overdraft and no debit card.
Often, providers give application forms for standard accounts to those with poor credit scores and, if rejected, they are often left without any facility rather than being given a basic account instead.
'Long overdue'
Martin Lewis, MoneySavingExpert.com founder, says: "Political sources have confirmed to me government plans for a universal service obligation. However, it says that'll require legislation, and with an election due, that means 'plans' is the operative word.
"This is long overdue. While banks have been offering basic bank accounts for a long time, their application process indicates they don't really want to offer them.

"Go into some branches, and say you've a poor credit score, and you'll often just be given a normal application – rejection ensues and instead of saying 'try applying for a basic account' you're allowed to walk out unbanked.

"Banks can't have it both ways. Basic bank accounts were brought in as a sop to offset political pressure for banking for all. But if banks are promising current accounts for all they need to deliver – hopefully tomorrow will be a step forward."
Banking partnership
The British Bankers' Association says in a statement: "Everybody can have a bank account if they want one, unless, and this is rare, the law says they can't.
"In recent years, UK banks have worked with the Government to cut financial exclusion, halving the number of households without a bank account. Every month 40,000 more people open basic accounts.
"We look forward to seeing how any announcement in the Budget would tie in with this ongoing partnership between Government, the banks and the voluntary sector."
Further reading/Key Links
Top deals: Best Bank Accounts
Reclaim: Bank Charges Reclaiming, Bank Charges Court guide