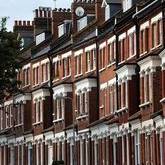 Council tax bills in England will rise by an average 1.8% in 2010/11, it was announced today.
The increase is the lowest annual rise since the tax was introduced in 1993/94 and brings the bill for a typical Band D property to £1,439, up from £1,414 this year.
Local Government Secretary John Denham says the below-inflation hike has been made possible by a 4% increase in central funding for councils from next month. But the Tories say the small rise masks much larger hikes over previous years.
Denham says: "The lowest ever increase has been made possible by a 45% real increase in Government funding for local services since 1997.
"Councils will have some tough choices ahead as things become tighter, but that is no reason to lower their sights on delivering service quality people rightly value.
"Local people will rightly be intolerant of any council if they are told that care, libraries or youth services will be cut because they have not followed our radical reforms to protect the frontline services which matter most."
Typical prices
The average Band D council tax for 2010/11 will be £1,309 in London, £1,399 in other English cities and £1,484 in shire counties.
Figures released by the Department for Communities and Local Government show the highest bills for Band D households will be in Rutland (£1,689), Hartlepool (£1,671), Kingston-upon-Thames (£1,663) and Newark & Sherwood (£1,651).
Smallest bills for Band D homes are in the London boroughs of Wandsworth (£687), Westminster (£688) and the City (£950).
Shadow local government secretary Caroline Spelman says: "Council tax is Gordon Brown's most painful stealth tax. Under his watch, council tax bills have doubled while frontline services like weekly bin collections have halved.
"You pay more and get less under Labour. This rise compounds the massive hikes of previous years."
Are you paying too much?
It's thought hundreds of thousands of households in England and Scotland are paying too much council tax because they are in the wrong council tax band.
Those affected are owed thousands in backdated pay outs. Many people who have challenged their banding have received £1,000s in compensation (See the Council Tax Banding guide).
Additional reporting by Guy Anker
Further reading/Key Links
Reclaim: Council Tax Banding
Cut home costs: Home Insurance, Cheap Mortgage Finding