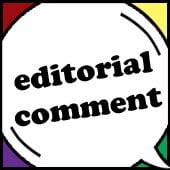 Gordon Brown will announce on Monday that consumer finance will be at the centre of Labour's election manifesto – including a crackdown on irresponsible credit card lending.

A senior political source at number 10 has just told me that early next week a series of lending clampdown announcements will be made.

It seems agreement has been reached with the financial industry to enable major rule changes without legislation.
It's likely to be similar to the credit card summit changes of December 2008, which created a binding agreement which if any card company broke could be challenged and compensation awarded by the Ombudsman. This is good news as it means these will happen regardless of the general election result.

Much of these plans stem from the result of last year's credit card consultation (see the MSE credit card submission).
What's likely to be announced
A crackdown on allocation of payments. This is the biggest credit card stealth charge. Quite deliberately, cards levy different rates for different transactions – for example 0% on debt shifted but 20% on spending.

If you do both, most lenders allocate repayments to the cheap debt first, leaving the expensive debt trapped in and commonly adding £100s to the interest cost. The government has been very stringent on this and we understand it will go the whole hog and force companies to repay the costliest debts first – saving customers many hundreds of millions of pounds a year combined.


Minimum Repayments. On a £3,000 on a high street credit card at 17.9% if you make the minimum repayments only it'd take 41 years to repay at an interest cost of £6,100 (see www.minimumrepaymentcalculator.com).

The entire system is designed so that lenders can say you need pay less – which in effect leaves you in debt for years. However, when it was mooted that this should increase there was public objection due to affordability.

So there's unlikely to be too much change. It's understood lenders will be be forced to explain the impact of only making minimum payments in big and bold language as part of an annual statement.


Rate-Jacking. Rules have already been put in place that allow people to reject credit card rate rises (see the Fight rate jacking guide). Yet the language used is confusing. People are told they can "close their accounts" which doesn't sound good. It actually means as long as you don't borrow more you can refuse a rate rise.

We suggested they change this so it's now called the 'reject a rate rise' rule and as it was warmly received it is understood that will happen – possibly even with some strengthening of the rules.
As well as credit cards it's likely the Government will signal a number of measures to protect vulnerable borrowers, ensure lending is affordable and more transparent, similar to many items in the MSE Consumer Manifesto.
These reforms should be a real step forward in introducing better rights for borrowers. For too long politicians of all hues have looked at the big picture without focusing on the genuine every day impact of financial product. I hope this is a start of a change.
Further reading/Key Links
How to get help: Debt problems
Cut credit card debt: Best balance transfers