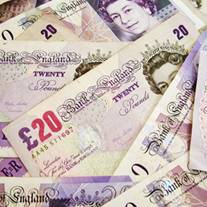 Workers who join the Government's new pension scheme may have to pay higher charges until 2030.
And Westminster has been accused of trying to cover up the length of time it will levy additional fees by revealing the bad news in the same week as the Budget.
It was announced last week that people who joined the scheme, known as the National Employment Savings Trust (Nest), will pay annual charges of 0.3% of their fund.
But those who join early on will have to pay an additional charge of 2% on all of their contributions to cover start-up costs.
The Personal Accounts Delivery Authority did not say at the time how long these higher charges would last for.
But in a written answer to a parliamentary question that was published in Hansard yesterday, Pensions Minister Angela Eagle said: "We anticipate the total loan period, including the years in which Nest borrows from Government and the subsequent repayments, will last in the region of 20 years."
Pensions consultancy firm Towers Watson says if the Government expected the loan to last for 20 years, the higher charges levied on members could last for the first 14 to 18 years after the scheme is introduced in 2012, depending on how many people join it.
The group warns these higher charges may put people off saving for their retirement through Nest.
'Difficult to accept'
Paul Macro, a senior consultant at Towers Watson, says: "Psychologically, it may be very difficult for people to accept that £2 out of every £100 they save will be siphoned off to pay back a Government loan before it is even invested.
"While it's only those close to retirement who are likely to face overall charges on the scale that Nest was set up to avoid, the general communications challenge will be much wider.
"It won't help to allay people's suspicions the Government said nothing about how long the contribution charge would last when the charge structure was announced and smuggled this information out when all eyes were on the Budget."
Nest is being introduced following a recommendation by the independent Pensions Commission to encourage more people on low incomes to save for their retirement.
The move is part of reforms that are being phased in from 2012 under which workers will be automatically enrolled into their employer's pension scheme or Nest, although they will retain the right to opt out.
Eagle adds: "Nest will offer its members a great deal right from the start.
"Millions of low and moderate earners currently can't save anywhere or are put off by the high charges they must pay. Our reforms will change that."
Further reading/Key links
Boost pension: State Pension
Pension MoneySaving: Pensions