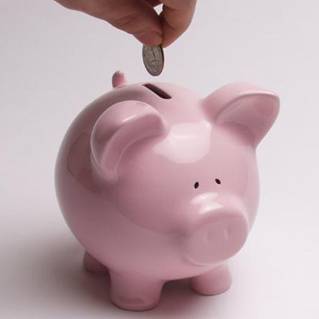 Savers were dealt another blow after the top-paying standard easy access deal was pulled this week.
Coventry Building Society withdrew its pre-tax 3.15%-paying First Class Postal account yesterday. This means the top-payer is now the AA's Internet Extra account paying 3%, though it comes with a hefty 2.5 percentage point bonus that disappears after a year.
The minimum balance is £1 and you are allowed unlimited withdrawals. It has the usual £50,000 per person, per financial institution savings guarantee, though as it's part of the Hbos group, you'll only have £50,000 protected across all Hbos balances (see the Safe Savings guide).
Research from MoneySavingExpert.com this week revealed not one standard easy access savings account currently beats the official 3.5% rate of inflation (see the Losings accounts MSE News story), while the base rate has now been at its historic 0.5% low for exactly a year today (see the 0.5% one-year anniversary MSE News story).
Yet when tax is taken off interest payments, the real return is even lower than the advertised rate. This means savers are losing money in real terms as their purchasing power is diminished, based on the existing inflation rate.
Mixed Isa news
While taxable savings rates are falling, the top easy access tax-free cash Isa rate jumped last week when Alliance & Leicester launched its 3.5% Flexible Isa, which matches inflation.
Yet that account, which kicked off the annual Isa season rate hike, only accepts new Isa money (see the Top Isas guide). For the best Isa transfers, see the Isa Transfers guide.
While easy access rates are climbing, one-year fixed Isa rates are falling. Bank of Cyprus has pulled its 3.33%-paying deal, leaving the top rate at 3% from Mansfield Building Society (which does not accept transfers).
Dan Plant, MoneySavingExpert.com money analyst, says: "The imperative right now is for everyone to earn the maximum rate. Even if that's less than inflation, the more you earn, the less the impact.
"Therefore, it is crucial to check what you're earning and if it's anything less than 3% try to better it."
Further reading/Key links
Top rates: Cash Isas, Isa Transfers, Full Isa guide, Top Taxable Savings