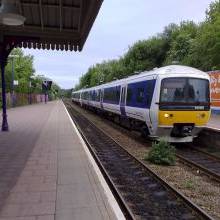 Passengers hit by next month's rail strike will get a refund or be able to take a later train, it has been revealed.

The widescale industrial action, which was announced yesterday, will start on Tuesday 6 April and last four days. The disruption could also spill over to the following weekend (see the Cheap Train Tickets guide for tips to cut the cost of rail travel).
If you've paid in advance for a ticket on a strike day, and your train is cancelled, the Association of Train Operating Companies (ATOC) has said you will get a refund or be able to travel on the next train.
Your rights if your train is cancelled
If you've bought a single or return ticket (ie, not a season ticket), contact whoever sold you the ticket for a full refund. Alternatively, you can use your ticket for the next available train from the same operator.
This applies even if you purchase a ticket on the day.

If you have a season ticket you will be credited with a day's extra travel for each day of disruption, if you complain. To do so, either call your train company or go to a station ticket office.
You may only find out on the day if your train has been cancelled. But keep an eye on the National Rail Enquiries website from 31 March as there is a chance details will be available then.
Your rights if you decide not to travel
If you have a ticket but decide not to travel, if your train runs, it's unlikely you'll be entitled to a refund or credit though ATOC is still determining policy with train firms.
Massive walkout
All 24 UK train operating companies are expected to be affected as signalling staff strike between 6am and 10am, and 6pm and 10pm each day of the strike.
Maintenance staff will strike for the entire four-day period.
The action has been called by the Transport Salaried Staffs Association (TSSA) and the Rail Maritime and Transport Union (RMT), with nearly 24,000 workers walking out in a dispute over potential job cuts and working hours.
The unions say passenger safety would be compromised by the proposed changes.
Further reading/Key links
Cut the cost of travel: Cheap Trains, Cheap UK Travel, Cut The Cost Of Petrol