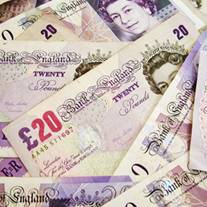 The Government today announced extra funding of £180 million for Post Offices under a "major expansion" of financial services offered by the network.
The new money is on top of £1.7 billion currently being invested in the 11,500 branches, with the aim of making them more sustainable.
Business Secretary Lord Mandelson says: "Since the global banking crisis we have set about reinventing the financial services industry piece by piece, building a system that is fairer, trusted and more responsible.
"Today is the next step in that process. The Post Office is a well-loved community institution and this move will bring more banking services back to the heart of those communities."
Lord Mandelson says the new measures, including new accounts and business services, have previously been likened to creating a Post Office Bank.
Safe savings issue
Martin Lewis, MoneySavingExpert.com creator, says: "This move is welcomed for those who are financially excluded as the wide branch network and easy access means Post Office products are the most easily accessible for many not on the web.

"But for most people the Post Office's products rarely trouble the best buy tables and I doubt these changes will make much difference to that.
"And there is a trust issue with the Post Office too. Bizarrely, as its savings accounts are actually provided by the bank of Ireland, it's one of the few savings institutions that doesn't have the normal UK £50,000 per person safety guarantee.

"This juxtaposition between its 'trusted brand' status and the reality needs fixing before the Post Office starts providing any more financial products."
Additional facilities at the Post Office
Negotiations are also taking place with Royal Bank of Scotland (RBS) and Santander to give access to their current accounts, meaning around 86% of current accounts would be accessible at Post Offices.

The Government's announcement also lists the following other plans (text direct from announcement):
Weekly budgeting account. An account to help people on low incomes manage their household budgets, and save money by taking advantage of the discounts for using direct debits to pay their utility bills, will be available through the Post Office. The Government is already working with the Post Office and utility companies to make this account a reality as quickly as possible.


Children's savings account. The Post Office will launch a Post Office Children's Savings Account in the next twelve months, encouraging children to save through visits to their local Post Office.


Post Office current account. The Post Office will launch its own current account that will be accessible from any Post Office in the country.


Access to accounts from other banks. Detailed negotiations are taking place with RBS and Santander to give access to their current accounts. This would mean that around 86% of current accounts would be accessible at Post Offices.


Business services. A new agreement between the Post Office and Santander will allow all its business account holders to access their accounts at the Post Office. The Post Office will also explore the development of a Post Office business bank account, which would be available throughout the network.

Additionally, following responses made to this consultation, the Post Office and the Regional Development Agencies will explore how they can best work together to serve small and medium enterprises in each region.


Mortgages. The Post Office will offer a new mortgage product with a 90% loan-to-value ratio aimed at first-time buyers. The Post Office will also increase its lending substantially, aiming to double the value of its mortgage book in the financial year 2010/11.


Increasing affordable credit. It plans to support a national distribution network with credit unions, reflecting the natural partnership with the Post Office, through a proposed levy on retail banks. This will ensure that credit union savings, loans and current accounts can be accessed anywhere in the country.


Saving Gateway. The Post Office will launch a Saving Gateway account this year. This is a new account for people of working age who are on lower incomes which aims to kick-start the savings habit, with the Government adding 50p for every £1 saved.
Additional reporting by the Press Association.
Further reading/Key links
Cut the cost of banking: Best Bank Accounts, Top Savings Accounts, Savings Safety