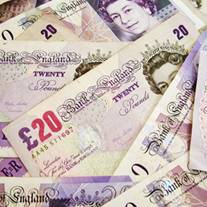 The Stormont Executive has agreed a £50 million bail-out of Presbyterian savers in Northern Ireland.
The hardship loan for the Presbyterian Mutual Society (PMS) is aimed mainly at small savers and follows lengthy discussions with church figures and the Treasury.
The PMS was forced into administration in 2008 after a run on withdrawals when members realised it was not covered by new Government deposit guarantees.
Nearly 10,000 Presbyterians lost access to their savings (see the Safe Savings guide).
A spokesman for the Executive says: "It is anticipated the fund will be administered by a panel who will consider applications from PMS members and award payments based on individual circumstances."
The treasury will also grant give a £175 million loan to the PMS administrator to pay creditors, who are mainly larger investors.
The spokesman adds: "Repayment of the loan would be through rental revenues received from PMS properties, other incomes, and the sale of property owned by the PMS as the market improves."
The Ulster Unionist leader Sir Reg Empey says: "We are involved in ongoing discussions with our Conservative allies who are committed to working with the Executive to see a fair resolution of the crisis."
Further reading/Key links
Best rates: Top Savings, Top Fixed Savings
Stay safe: Safe Savings