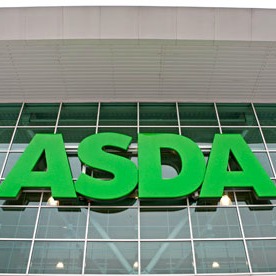 Asda is promising to pay its customers the difference if they'd have paid less by shopping elsewhere.
It has launched an internet-based comparison service, run by the website Mysupermarket.co.uk, where you enter what you've bought at Asda (see the Cheap Supermarket Shopping guide).
The items are then compared to prices charged by the four other big supermarket guns: Morrisons, Sainsbury's, Tesco and Waitrose's online service Ocado.
If your groceries would have been cheaper elsewhere, you'll get back the difference, plus 1p.
How does it work?
Step 1: Keep the receipt, then visit the Asda Price Guarantee website from 9am the next day and within 28 days of purchase. On the site, type in store number, the operator number, till number, transaction number, date and the time. These are all on the receipt.


Step 2: The website then scans the prices charged by other supermarkets. If it finds your shopping would have been cheaper elsewhere, it will refund you the difference, plus a penny.


Step 3: You'll get a voucher emailed you can print out and use at Asda within 28 days, though it is only valid with the original receipt, so don't lose that.
Are there any catches?
Of all Asda groceries, 70% are available to compare. Around 10% of products at Asda are unique to the store and therefore are not included in the price checker. Around 20% of goods cannot be checked due to "strict trading standards regulations".

For instance, Asda branded frosted flakes cereal cannot be included due to small differences in the size of packets.


You cannot make more than 10 claims in a month.


You must have at least eight 'comparable' items per shop.
Are all special offers included in the comparison?
Offers such as 2 for 1 and 3 for 2 deals at other stores are included. However, some are not included, such as 'buy strawberries and get cream free,' due to difficulty in making fair comparisons.
Is the comparison really independent?
Asda says: "The price checker is powered by, and built by, mysupermarket.co.uk, guaranteeing its independence."
Asda adds that it won't make the comparisons itself.
Please report positive and negative experiences of this scheme in the discussion below.
Further reading/Key links
Cut costs: Cheap Supermarket Shopping, Supermarket Coupons