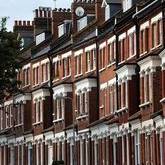 The average house price dipped slightly by 0.6% in March, according to Land Registry figures for England and Wales.
A typical property value now stands at £164,288, representing an annual price increase of 7.5%. (see the Free House Price Valuation guide.)
The figures show all regions experienced rises in their average property values over the last 12 months.
London was the region with the highest annual price hike, with an average increase of 13%. Wales had the lowest, with a 1.1% movement.
Completed house sales in England and Wales rose by 30% in January. There were 34,171 completed house sales, compared to 26,208 sales in January 2009.
Yesterday, mortgage lender Nationwide reported house prices have risen annually by 10.5% and were up 1% in April (see House Prices Up story) The Land Registry figures are a month behind.
Further reading/Key links
Valuation loophole: Free house price valuation
Cut home loan debt: Cheap Mortgage Finding
Latest house prices: Nationwide, Land Registry, Halifax