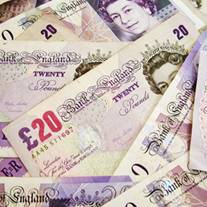 A new consumer group which takes over responsibility for financial guidance from the City watchdog was launched today.
The Consumer Financial Education Body has been set up to provide impartial financial information, as well as to run the UK's national money guidance service, Moneymadeclear.
It takes over responsibility for these programmes, from the Financial Services Authority (FSA).
The independent group will be funded through several sources, including fees raised from financial firms authorised by the FSA.
Tony Hobman, who will become chief executive of the new group on 17 May, says: "Now more than ever people need help with their finances so that they have the knowledge, confidence and support to take control of their money and choose products and services that meet their needs."
The MoneyMadeClear service provides online, telephone (0300 500 5000) and face to face support in several areas of the UK (North East, North West, inner London, South Wales, Glasgow and Northern Ireland) opening up to other areas later this year.
Compulsory financial education
Despite the name, it has nothing to do with providing compulsory personal finance education in schools, something MoneySavingExpert.com has campaigned for, although it does provide support to schools wanting to provide financial education via pfeg.
Financial education was due to become a compulsory part of the curriculum from September 2011 - as part of statutory Personal, Social, Health and Economic (PSHE) education, yet it was killed off in last-minute pre-election legislation jostling.
Along with parenting site Mumsnet.com, we have set up a petition, www.financialeducationpetition.com, urging politicians to reinstate it.
Additional reporting by the Press Association.
Further reading/Key links
Read and sign the petition: www.financialeducationpetition.com
Free downloadable guide: Teen Cash Class