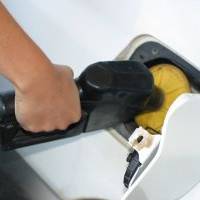 Petrol prices have soared to an all-time high, it was revealed today.
The average price of a litre of unleaded at the pumps is now 120p, eclipsing the previous peak of 119.7p reached in July 2008, motoring giant, the RAC, said.
"This is a dark day for motorists," says RAC motoring strategist Adrian Tink (see the Cheap Petrol & Diesel guide).
The new record comes just days after the Government raised fuel duty by 1p a litre. A further 1p rise is due in the autumn, with a 0.76p increase planned for next January.
The RAC said the hike in costs had been caused by a combination of factors. Primarily, the weak pound and the increase in the wholesale price of fuel had produced a steady rise since the beginning of the year.
Also, tax rises since December 2008 have added around 10p to the cost of a litre of fuel.
How to slash fuel costs
Joint MoneySavingExpert.com/RAC research has found you could cut fuel bills by up to 60% by following some simple steps.
That equates to a £1,500 a year saving for a household that spends £2,500 a year on petrol or diesel.
Here are our tips for drivers:
Look for cheap petrol promotions, particularly in supermarkets. The Cheap Petrol & Diesel guide is updated when promotions are announced.
Use Petrolprices.com to find the cheapest local filling station.
Accelerate and brake gently.
Turn off the air conditioning.
Keep your car aerodynamic by ensuring it is clean and free of its roofrack, unless in use.
Keep tyres properly inflated.
De-clutter your car to make it lighter.
Additional reporting by the Press Association.
Further reading/Key links
Drive down fuel costs: Cheap Petrol & Diesel
Find cheap filling stations: PetrolPrices.com