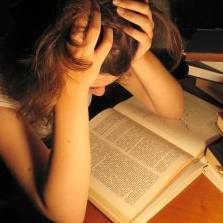 Student loan rates are likely to soar in autumn after today's inflation figures showed the annual cost of living measure jumped in March.
Graduates and those still at university currently pay no interest, while those who first took out a loan before 1998 pay a negative rate, meaning they get money back.
However, that will all change with rates likely to jump to as high as 4.4% for some, adding up to £240 to annual costs on a typical £5,000 debt (see the Should I Pay Off My Student Loan? guide).
Around 3.3 million people in the UK who first took out a loan from 1998 have outstanding balances, while roughly 400,000 have pre-1998 loan debts still owing.
The Student Loans Company and the Department for Business, Innovation and Skills (Bis) are unable to officially confirm exactly what the rates will be because of restrictions ahead of the upcoming election, though sources have indicated rates will rise dramatically.
Why are rates rising?
The Retail Prices Index (RPI) inflation measure, which includes housing costs, leapt from 3.7% in February to 4.4% in March, its highest point since September 2008.
And that RPI figure is crucial as student loan interest rates, that usually change each September, are largely based on the previous March's RPI figure.
What student loan rate will you pay?
If you first took out a loan from 1998-onwards (currently 0% interest). It is still unclear what you'll pay. The rules state interest on these new-style loans is based either on the previous March's RPI figure or base rate plus 1% point, whichever is lower.

That means, with base rate currently at 0.5%, the rate charged should be 1.5%. Bis says a decision will be made in August. However, when the rate should have fallen to -0.4% last September, as RPI was negative, the Government introduced a 0% rate so it may bend the rules once again.


If you first took out a loan pre-1998 (currently -0.4% interest). Interest on these loans is linked solely to the previous March's RPI's figure so borrowers are likely to pay 4.4% interest, a 4.8% hike. No official decision will be made until after the election but MoneySavingExpert.com understands 4.4% is the figure likely to take effect in September.
Martin Lewis, MoneySavingExpert.com creator, says: "Every April, we roll the dice to see what'll happen to student loans rates. While they're set at the rate of inflation, the fact they're designated to one particular month's rate risks anomalies happening – and that's exactly what students will be victims of from September.

"Yet much is still uncertain, so the best thing to do right now is sit tight. Don't overpay your student loan, and if you've spare cash put it in the highest interest savings account you can as loans are currently interest free.
"Then, come September, if you can't earn more in interest than the loan costs, use the cash to repay the loan.

"Though if you're likely to need to borrow for a mortgage or other reason soon, hold onto the cash and put it towards your other borrowing as it'll cost more than a student loan."
Inflation hike
Sky-high petrol prices sent the annual official Government inflation measure, the Consumer Prices Index (CPI), which excludes housing costs, soaring to 3.4% in March from 3% during the previous month.
CPI inflation had eased back sharply in February from 3.5% in January and economists had only expected the benchmark measure to rise to around 3.1% last month.
If CPI remains more than 1% above the Government's 2% target in April, Bank of England Governor Mervyn King will be forced to write another letter of explanation to the Chancellor.
He last wrote to Alistair Darling after CPI's spike in January, but the Bank has forecast that inflation should ease back to target by the third quarter of the year.
Food costs also pushed CPI higher, with vegetables affected from the adverse weather at the start of the year.
Further reading/Key links
Student loans tool: www.studentloanscalculator.co.uk
Student Loans MoneySaving guide: Student Loans 2009/10
Student loan help: Should I Pay Off My Student Loan?
Student finance guide: Student MoneySaving