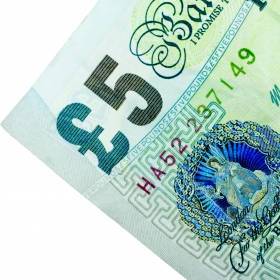 The fragility of the UK's recovery was highlighted today as official estimates showed weaker than expected economic growth in the first three months of 2010.
A 0.2% expansion between January and March marks the second quarter of tentative growth in output, but is lower than the 0.4% seen in the final three months of 2009.
Economists believe the figures mean interest rates could be held at 0.5% for many more months (see the Recession-proof your finances guide).
The Office for National Statistics's (ONS) initial estimate, which reflects the disruption caused by January's wintry weather, is less than economists predicted and is likely to come as an election blow for Prime Minister Gordon Brown.
The ONS says there was anecdotal evidence that Arctic weather at the beginning of the year had hit output growth, but said it could not quantify the extent of the impact.
Experts had predicted a 0.4% expansion in the first quarter, but were cautious about the uncertainties posed by the snow in January.
16-year high unemployment
Today's figures come after data showing unemployment rising to a 16-year high of 2.5 million, as well as sluggish retail sales underlining the fragility of the economy's return to health.
But the ONS preliminary estimate is based on less than half the data needed to show a complete picture and could be revised at a later date.
Economic growth in the last three months of 2009 - which marked the end of six quarters of painful recession in the UK - was revised upwards from the initial estimate.
Gross domestic product (GDP) for the first quarter decreased 0.3% compared to the same period a year earlier - the strongest figure since the third quarter of 2008 when year-on-year output was up 0.2%.
Rates 'to stay low'
ING economist James Knightley says he expects growth of 1% this year and 1.5% in both 2011 and 2012 - lessening the chances that the Bank of England will raise interest rates before the end of this year.
He says: "We remain cautious on the UK recovery story. Confidence is falling, real wage growth is negative and with fiscal consolidation set to kick in over coming quarters, the household savings ratio will have to fall sharply in order for the household sector to generate any growth in spending."
Hetal Mehta, economic adviser to the Ernst & Young ITEM Club, said there was a "fair chance" of an upward revision to today's figures, particularly as other surveys have been more positive in recent weeks.
Further reading/Key links
Plan for redundancy: Redundancy Help
Take action: Debt Problems
Get what you're entitled to: Benefits Check Up