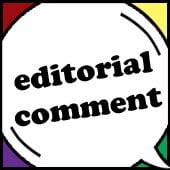 A sharp rise in the cost of living isn't generally good news, and April's Retail Prices Index (RPI) inflation measure, announced yesterday, shows a 19-year high of 5.3%.
Yet savers can take advantage to earn huge returns for the current climate.
Basic rate taxpayers earn equivalent of 7.9%. Government-run bank NS&I's index-linked savings pays RPI + 1% tax-free, so that's 6.3% at current rates (see warning below). To earn that in normal savings, a basic rate taxpayer would need 7.9% pre-tax (higher rate 10.5%, top rate 12.6%), over double the standard best buy.


You're meant to lock the cash away. You can put up to £15,000 in, locked away for three or five years. However, after a year, for a small interest penalty, you can access your cash. However, don't do this if you may need access sooner. For full details see Inflation linked savings guide.


Warning! The rate varies. The rate earned fluctuates each month with inflation, and while some predict it'll be reasonably high going forward, that's not guaranteed.

Last year inflation was negative. If that happens again, don't worry, as for the purpose of this account, inflation can never go below 0% so you'll always earn at least some interest. For it not to beat other savings over the next year (the first time you can get money out), we'd need to see a massive, though not impossible, drop.
Further reading/Key links
Best rates: Inflation linked savings, Top Savings, Top Fixed Savings
Stay safe: Safe Savings