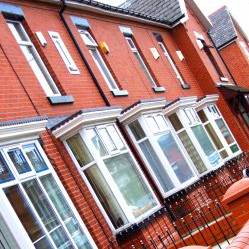 The UK's biggest mortgage lender has announced it is scrapping its ultra-low standard variable rate for new borrowers.
Lloyds TSB and Cheltenham & Gloucester currently have a standard variable rate (SVR) of just 2.5% when customers come to the end of their existing mortgage deal - one of the lowest available (see the Cheap Mortgage Finding guide).
But, from 1 June, customers taking out a new mortgage will no longer revert to that SVR when their deal ends. They will instead be placed onto its new homeowner variable rate, currently 3.99%.
The difference between the two SVRs would cost someone with a £100,000 repayment mortgage around £80 a month or £960 a year more.
The banks says the new rate reflects the "ongoing substantially higher cost of funding".
Similar moves
The move is similar to one introduced by Nationwide in April last year, when it said new mortgage customers would revert to its standard mortgage rate of base rate plus 3.49%, when their deal ends, rather than its base mortgage rate of 2.99%.
The mutual revealed in its annual results this week that customers on its base mortgage rate were costing it more than £450 million a year compared with the rates charged by its competitors.
In a normal mortgage market, homeowners typically stay on their lenders' SVR only for as long as it takes them to remortgage to a better deal.
But plunging interest rates, combined with the tighter credit scoring criteria introduced by lenders following the credit crunch, have left many borrowers better off staying put.
It won't say how many Lloyds TSB and C&G borrowers are currently on its SVR, but all mortgage customers with the brands will either be on the rate or have access to it when their deal expires.
New customers only
Lloyds Banking Group stresses the move will not affect any other of its mortgage brands, while existing customers would only revert to the new rate if they transferred to a new deal or increased the amount they borrowed, and then it would only be the new borrowing that was subject to the higher interest rate once their mortgage deal ended.
It adds that at 3.99% the new rate is below the average charged by the major lenders, although it is higher than the 3.5% borrowers at Halifax, part of the same group, revert to.
SVRs tend to follow movements in the Bank of England base rate, although they do not track it.
Stephen Noakes, commercial director of mortgages at Lloyds Banking Group, says: "In the light of market conditions, particularly ongoing higher funding costs, we have introduced this new rate for new mortgages only.
"It means that we can continue to offer a wide range of competitive and innovative products."
Further reading/Key Links
Mortgage cost-cutting guides: The Remortgage Guide, Mortgage Haggling, Cheap Mortgage Finding, Ditch My Fix?