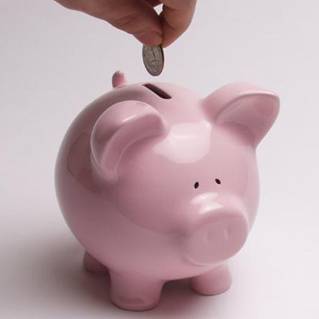 A battle has broken out among banks and building societies over which offers the best easy access savings rate.
The top deals are only creeping up, rather than rocketing, though they at least represent a rise in returns given rates had been falling over recent months (see the Top Savings guide).
Earlier this week, Egg launched the joint-top best buy at 2.8% (with a 2.3 percentage point bonus for a year) on its Savings Account 2.
This is a virtually identical deal to that offered by the AA via its Internet Extra account. Both have a minimum funding requirement of £1.
Current top deal
Yet West Bromwich Building Society is the current best buy, if you can save at least £1,000.
Its Websave Bonus Account, launched within hours of the Egg account, pays an overall 2.83% for the next year (including a one percentage point bonus up to 31 March 2011).
This means you're effectively earning the equivalent of 3% for the next 10 months, while the bonus stands.
Alliance & Leicester will also up the rate on its Online Saver issue 7 account for new and existing customers to 2.81% (including a 2.31 percentage-point bonus for a year) from Tuesday, with a minimum £1,000 deposit.
Dan Plant, Moneysavingexpert.com money analyst, says: "This is more of a skirmish than an all-out price war. While rates are only scraping up, at least they are going in the right direction.
"Before this round of rises, new savers had been hit by a cut to the rates paid by the best accounts."
This article was updated on Tuesday, 1 June to add A&L's new deal.
Further reading/Key links
Best rates: Top Savings, Top Fixed Savings
Stay safe: Safe Savings