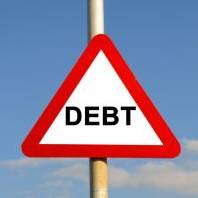 A debt charity today said it's seen a sharp increase in the number of people seeking help online.
The Consumer Credit Counselling Service (CCCS) says its online debt counselling tool, CCCS Debt Remedy, had 86,444 unique users during the first three months of the year (see the Debt Problems guide).
This is more than half the total number of users during 2009, when 152,872 people took advantage of the tool. This was itself a two-thirds increase compared to the previous year.
It says people often delay seeking help with debt problems because they feel ashamed, and this could have serious implications, as the longer they wait, the less options they tend to have.
Paula Searle, head of e-services at CCCS, says: "Debt is an emotive issue and can lead to feelings of shame and embarrassment which often hinder people from seeking help.
"That is why it is so important to provide online counselling as it can help people in these situations deal with their debt problem sooner rather than later."
Figures released last week showed that a record 35,682 people had gone insolvent during the first quarter of the year.
The number of people unable to keep up with their debts is expected to continue rising during 2010 to reach a new high of 150,000 for the year.
Further reading/Key links
Get help: Debt Problems, Mortgage arrears and Redundancy guides