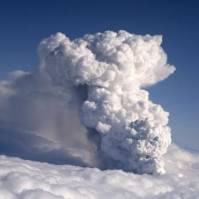 A bookmaker says summer travellers can hedge their bets against volcanic ash disruption by gambling that their flight will be cancelled.
Paddy Power is offering odds up to 25-1 that airports will be closed between now and August (see the Volcanic ash rights MSE News story).
It comes as most insurers say they will not cover you if your plans are disrupted by the eruption of the Eyjafjallajokull volcano in Iceland (see the Insurers won't pay MSE News story).
The wager is open to anyone, even if you're not flying. All you're betting on is that the particular airport you choose, on a particular day, will have an unscheduled closure of at least one hour.
UK airports included by the bookie are Heathrow, Gatwick, Stansted, Manchester, Birmingham, Glasgow and Belfast International. In addition, Irish airports Cork, Shannon and Dublin, plus Spanish airports Madrid Barajas and Barca El Prat.
How to make your money back
If you put £20 down at odds of 20-1 and the airport you choose is closed, you'll get £400 back, plus the £20 stake.
So work out what you'd lose if your holiday was cancelled to get an idea of what you'd need to gamble to get those costs back.
Of course, your airline or insurer may refund you but you'll get a payout via Paddy Power whether or not you get anything else back.
Example Paddy Power volcano odds

Date

Airport

Odds

Example holiday cost

Wager needed to cover costs

1 June
London Heathrow
10/1
£250
£25
14 June
London Gatwick
12/1
£250
£21
13 July
Barca El Prat
25/1
£250
£10
1 Aug
Cork
14/1
£250
£18
31 Aug
Manchester
20/1
£250
£12.50
Martin Lewis, MoneySavingexpert.com creator, says: "It's a damning indictment of travel insurers that you may be better off betting on volcanic ash than getting cover.
"Of course, gambling is not MoneySaving and you need to be very careful not to see this as an entry into the world of gambling. This should only be done if you're doing it clinically to offset holiday costs rather than speculatively to make money."
Credit card issuers usually count gambling as a cash transaction so you may incur a substantial fee. It is much cheaper to use a debit card, if you fancy the punt.
Further reading / Key links
Make them play fair: Consumer Rights, Section 75 Refunds
Travel for less: Cheap Flights, Budget Airline Fee-Fighting, Cheap Trains