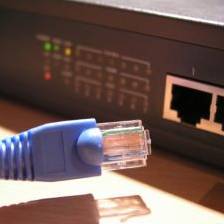 The government's Home Access Grant could be coming to an end ealier than planned next week due to demand for the scheme.
Those eligible should act quickly to ensure they don't miss out on free laptop and broadband access for children before the scheme closes (see Free Laptop Grants guide to check eligiblity).
Families that qualify for the scheme are given £528 towards a laptop and broadband costs. To qualify, households must be on a low income and their child must be in be years three to nine at school.
It is also targeted at those who don't already have internet access at home.
Many families have benefited from the Labour government initiative, which aimed for those from lower income families to have the same educational resources as familes who already had access to a PC and readily available broadband.
There are believed to be around 50,000 grants left from the 270,000 orginally available - however, it now looks like this scheme will be closing for applications by Monday, so claimants will need to act fast.
People aren't guarenteed a grant until they receive the grant card and notice of entitlement letter. Getting an application letter doesn't guarentee a grant and applications are likely to be stopped from next week, allowing time for everyone that has received a form, to get it filled out, sent in and processed.
Martin Lewis, creator of MoneySavingExpert.com says: "All good things come to an end, and it seems Home Access Grants are about to close their doors.
"Sources tell us that it could even be as early as Mon 21 June when the last lot of applications are sent out. So to be safe those who are interested in this should do it ASAP."
Further reading/Key links
How to get a laptop and web access: Free Laptop Grants