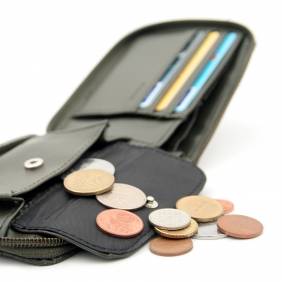 Inflation fell back from 17-month highs in May despite petrol prices reaching record levels, official figures showed today.
The Consumer Prices Index (CPI) eased from 3.7% to 3.4% last month - slightly below the 3.5% expected by the City - the Office for National Statistics (ONS) said.
The ONS said average petrol prices rose 0.3p to a record 120.5p in May, but overall inflation fell because motorists were hit by even steeper price hikes a year earlier.
Inflation has been above the Bank of England's 2% target since last November, but today's slightly bigger than expected fall may go some way to soothing nerves on the Bank's rate-setting committee over rising prices.
Will it keep falling?
The Bank's latest survey on inflation attitudes last week showed average expectations for the year ahead putting the cost of living at 3.3% - up from 2.5% in February.
Governor Mervyn King has said CPI should fall back to the Bank's target within a year as a weak recovery drags down prices, although further pressure could come as soon as next week if Chancellor George Osborne elects to raise VAT in the emergency Budget.
The ONS said other factors behind the CPI fall included falling food prices against rises a year earlier, with meat and fruit cheaper this year.
UK market leader Tesco became the latest food retailer to flag up the impact of slowing food inflation today as its UK like-for-like sales excluding petrol and VAT effects fell to just 0.1%.
Alcohol and tobacco duty rises meanwhile came into force in May last year due to a later Budget, although this time around the effects of the Budget were felt in April rather than in the May figures, the ONS added.
This downward drag on the CPI more than offset the inflationary impact of unchanged gas and electricity bills this time around compared with price cuts 12 months earlier.
Jonathan Loynes, chief European economist at Capital Economics, said the inflation figures were a "pleasant surprise".
He added: "Overall, inflation worries are not about to disappear overnight. But there is some reassurance here that the Monetary Policy Committee will be able to avoid the nightmare scenario of having to raise interest rates alongside the huge fiscal squeeze."
Further reading/Key links
Cut Fuel Costs Cheap Petrol & Diesel