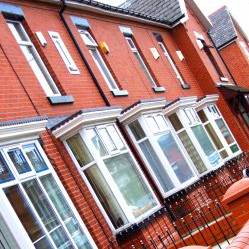 House prices in England and Wales fell by 0.2% during May, official figures show today.
The fall follows a month-on-month rise of 0.2% in April and a 0.6% fall in March, and leaves the average home costing £165,314, according to the Land Registry (see the Free House Price Valuation guide).
The annual rate of house price growth also fell during the month, dropping to 8.2% compared with 8.5% in April - the first time annual house price inflation has worsened since April last year.
The figures contrast with May's Nationwide house price index which showed a month-on-month 0.5% rise in May, in addition to gains of 1.1% and 1% in April and March, respectively.
Halifax reported a month-on-month 0.4% drop in May, following a 0.1% dip in April and 1.1% rise in March (see the House prices confusion MSE News story).
Further reading/Key links
Valuation loophole: Free house price valuation
Cut home loan debt: Cheap Mortgage Finding
Latest house prices: Nationwide, Land Registry, Halifax