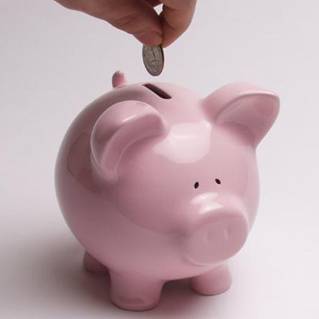 Banks and building societies are cutting their savings rates as they focus on attracting new mortgage customers, a financial information group claimed today.
Moneyfacts.co.uk says the returns possible on a one-year fixed rate bond have dived by nearly a quarter during the past nine months (see the Top Savings and Top Fixed Savings guides).
The group says the average rate paid on a one-year bond is now 2.62%, down from 3.23% in October, and the lowest level since its records began in 1988.
A basic rate taxpayer who pays the average investment of £36,872 into a one-year fixed rate bond would now receive only £782 in interest, down from £967 if they had taken out the same product nine months ago.
Fixed rate bonds currently pay the highest returns on savers' cash, as providers reward people who lock up their money for a set period.
Sharp falls
One-year bonds have seen the sharpest fall in returns, but the average rates paid on two-year and three-year bonds are also nearly a fifth lower than in October
Five-year bonds have dropped from an average of 4.77% to 4.12%, with no providers currently offering returns over 5%.
Michelle Slade, from Moneyfacts, says: "Providers are focused on mortgage lending and as they strive to attract new business by reducing mortgage rates. They are, in turn, cutting savings rates to balance the books.
"Uncertainty over when the Bank of England base rate will rise means most savers are only taking a short-term view, but they are being punished by the biggest reductions in rates.
"With a change in bank base rate still predicted to be a little way off, the situation for savers is likely to get worse before it gets better."
Further reading/Key links
Best rates: Top Savings, Top Fixed Savings, Top Cash ISAs
Stay safe: Safe Savings