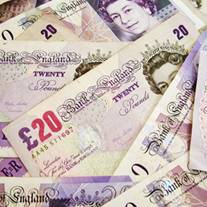 Cashback website users may have lost money as a major affiliate network, Deal Group Media UK Ltd (DGM), has gone into administration.
Customers of one of the biggest cashback websites, Quidco, may miss out on anticipated cash, though other major sites have promised to pay out regardless (see the Top Cashback Sites guide for full information).
Companies such as DGM are the intermediaries that pass commission from retailers to cashback sites, which they then give to you if you click through to that store via the link on a specialist moneyback site.
Quidco concerns
Quidco emailed potentially affected members on Friday saying it will not pay out to anyone who has made a recent purchase from a retailer who used the DGM network, if it hasn't received the cash.
However, since then, Quidco has said this decision is under review as it tries to establish the company's situation.
Andreas Andreou, Quidco sales director, says: "We are waiting to hear back from DGM's administrators about the slim chance the company can be saved.
"If it is, hopefully our members will not be affected. If it isn't, we will need to look at many factors before we can make a decision on how to proceed.
"We don't want to make a rash decision so are asking our members to be patient with us."
Quidco hopes to make an official statement on its stance by the end of this week.
What other cashback sites say
As retailers can offer their links via one or multiple affiliate networks, the affect of DGM's collapse on each cashback site will differ greatly depending on how often each dealt with it.
Topcashback has confirmed: "We have identified marketing budget which we can use in this instance to make sure none of our members lose out as a result of this affiliate network going into administration.
"Where due, affected transactions will proceed to payable status as normal."
Richard Yendall, head of websites Cashback Kings and imutual, says: "A very tiny proportion - less than 1% - of our Cashback Kings members will be affected by this. There has been some concern about DGM for the last few months so whenever a link was available via DGM or another affiliate network, we went with the other option.
"Although affiliate networks are able to clarify which transactions are valid and genuine, and which have been rejected, DGM cannot do this now. However, we want to protect our members so will probably honour all transactions."
Cashback site imutual did not use the DGM network for any of its affiliate links.
How cashback sites work

The web has a host of moneyback sites, specialist websites that list retailers and product providers.
These sites are paid by the retailers (via an affiliate network, such as DGM) if you click through their special links to the shop's website and spend. But, importantly, cashback sites give some or all of this money back to you, provided you've registered, which is free.
MoneySavingExpert.com's stance on these sites is cashback should be seen as an added bonus, rather than a core part of the decision for getting a product.
Quoting from our cashback sites guide: "Never count the cash as yours until it's in your bank account as things can and do go wrong."
DGM's current situation
DGM's administrator, RSM Tenon, is trying to find a buyer for the company as DGM hasn't stopped trading. Yet most, if not all cashback sites, are expected to stop using the network.
Dan Carter, a spokesperson for DGM, says: "DGM officially fell into administration on Tuesday 13 July at 11am. The administrators are working on trying to sell the company so we are not officially closing the door."
DGM hopes to update its website with more information by the end of tomorrow.
Which retailers are affected?
The following retailers still use or, until recently, used the DGM network, so transactions made to them via a cashback website could be affected (though sometimes retailers use more than one network so your cashback may still arrive).
Potentially affected merchants

121 doc-private healthcare online
Greenpeace
Pleaseandthankyou.co.uk
192.com
Halpern Personal Relationship Management
Poker Strategy
3 Mobile Broadband
Haven Holidays
Pontin's Holidays
Aabro
Heart Telecom
Practical Action
The Accident Advice Centre
helpucover
Present Aid (Christian Aid)
Accident Advice Helpline
Hitstore UK
Prime Scratch Cards
ACCOUNTZ Ltd
Holidaylets.net
Private Eye Property
Action Medical Research
HorseTourneys/SportsTourneys
Proporta
AFA Systems Limited
Holiday Shed Limited
Quote Zone
Affordable Mobiles
HomesDirect365
Reader's Digest Travel Insurance
Apropos Conservatories
Hot Watches
Red5
The Aspinall Foundation
Humyo.com
ReportBuyer
BabyMonitorsDirect
Icebuyer
The Royal British Legion
Baby Security
iCodes Voucher Code and Offer units
Roses Only
Beepy
Interior Addict
RU Books
Be Broadband
isubscribe
RUCraft
Ben 10
J Shoes Online
Save the Children
Bidbroo
Jean Patrique Cookware
Send a Cow
Bingo On The Box
Jackpot City Online Casino
Sense
Bluestone
Jacobs Digital
Siblu
Book Direct Rooms
January Sales
Sleeping Solutions
Brilliant Specs
JD Harris
Snow+Rock
BSI British Standards
JD Williams

So Bathrooms

Bump to 3
Jetbull
SOLETRADER
BuyMobilePhones.net
JulesB
SpoilMeNow.co.uk
Car Audio Centre
Lakeland Leather
SwapGame
Car Loan 4U
LawShield UK
Summer Clients
CashMyGold
Lebara Mobile
Talk Mobile
Charity Sector
LetsBuyGold.com
Tariam Satellite Broadband
Charles Clinkard
Linguaphone
Telecoms Sector
Chums
Machine Mart Ltd
Terry's Fabrics
Club Med
Magnet Broadband
The Adventure Company
Communication and Subscription Policy
Mazuma Mobile Ltd
The Art Fund
Concern Gifts
Mental Health Foundation
The British Red Cross
Costbiter
Microwarehouse
The Dog House
Debenhams Personal Finance
Miss Penny
The Fuelcards Company
DEC Haiti Earthquake Appeal
MO-Call
The Menswear Site
Decode Car Hire
Mobileshop
Timberland Flooring
Demon
Mopay.co.uk
Toystore
dgm TravelMaps
Must Have Gifts

Tracesmart

Direct Save Telecom
Mya Ltd
Travel Sector
Dobbies Garden Centre
My Offers
TravelSpec
EasyContent Units
National Trust Membership Scheme
Txt Local
Eclipse Internet
National Trust Online Shop
Unique Menswear
Eclipse Internet-business
Natural Collection
Viking Airlines
EcoCharlie
Nickelodeon Online Store
Villa Select
engage mutual
Optical Express
Virgin Games
Equifax
Optimax
Vivarti.co.uk
EveryChild
Orange Broadband
Vonage
Fair Exchange
Orange Free Simcard
Voucher Code and Deal Feed
Farm Africa
Orange Mobile
Warner Leisure Hotels
Finance Sector
Orange Mobile Broadband
Washbag.com
Financial Times
P&O Ferries
Webmoney (NHI Services)
Fine-Art International
Parcel2Go
whatafind.com
Fitness Megastore
Park & Go
WHSmith Mobiles
Fonebank.com
Parkdean Holidays
WilkinsonPlus
Forest Holidays
PC World Business
Winegifts4u
FortHill Home
PDSA Charity
World Land Trust
Foxy Bingo
PDSA Pet Insurance
World Vision
Fussie
Perfect Pizza
WSPA
Garmin
Pet Drugs Online
WWF Adoption
Gerald Online
Petplan
WWF Membership
Gizoo
Phone Box
XIn Telecom Ltd
Gray and Osbourn Limited
Play and Win
Further reading/Key links
How cashback sites work: Top Cashback Sites
Cut the cost of shopping: Cheap Online Shopping
What happens when companies collapse? Administration Help