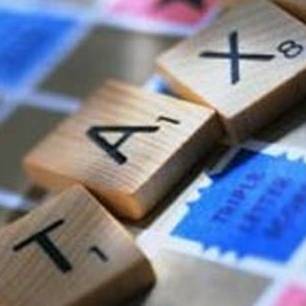 Chancellor George Osborne today announced plans to simplify Britain's "spaghetti bowl" tax system.
The Government hopes to unravel the "complicated and opaque" process by creating a new Office for Tax Simplification (OTS).
The OTS will have the task of making the 11,000-page tax code shorter and simpler for individuals and companies to negotiate (see the 2010/11 tax rates guide).
Osborne says: "We have one of the most complicated and opaque tax codes in the developed world - it's got more complicated and more opaque in the last 10 years.
"It is a spaghetti bowl of reliefs, exemptions and allowances which makes our tax system less competitive that it should be.
"I want to create a simpler tax code, a more competitive tax code which says to the world that Britain is open for business."
The new office will also be asked to study around 400 tax reliefs to see how many can be removed, both to simplify the system and fund tax cuts elsewhere.
Michael Jack, who served as financial secretary to the Treasury in John Major's government, and John Whiting, a former tax partner at PricewaterhouseCoopers, have been appointed as an unpaid two-man board, based in the Treasury, for the next 12 months.
They will be able to draw on expert advice from tax lawyers and consultants and support from Treasury officials.
The OTS will write two reports for the Chancellor within the next year - on tax reliefs this autumn and on business taxes ahead of the spring 2011 Budget. The first reviews will begin in early September.
Independent advice
A statement from the OTS said: "The aim of the office is to provide independent advice to the Chancellor on simplifying the UK tax system, with the objective of reducing compliance burdens on both businesses and individual taxpayers."
Tax lawyer Robert Macro says the new system would not provide any "overnight miracles" in terms of cuts.
Macro, a partner at Dawsons LLP, says: "The UK tax system is fit to bursting.
"This new body will certainly help trim the fat around the edges but it won't in any way make Britain a low tax jurisdiction.
"According to HM Revenue and Customs (HMRC) figures, the Government's share of what we earn nearly doubled under the previous Labour regime.
"High earners have been especially hit, with rises to the rate of income tax, capital gains tax and National Insurance contributions.
"Our clients aren't expecting a miracle overnight in terms of tax reductions.
"All that we can ask for is consistency of approach, a simplification of tax laws and anti-avoidance rules, and an end to surprise legislation launched without consultation between HMRC and the professional bodies."
Further reading/Key links
Full tax breakdown: 2010/11 tax rates