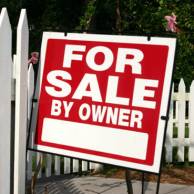 Property prices fell for the third month in a row in June as the housing market recovery showed further signs of faltering.
The average cost of a home dropped by 0.6% during the month, following a 0.5% slide in May and a 0.1% decline in April, according to Halifax (see the Free House Price Valuation guide).
The group says an increase in the number of homes being put up for sale in recent months had eased the mismatch between supply and demand, and reduced stopped the rise in prices.
House prices during the three months to the end of June were 0.1% lower compared with the first quarter of the year.
Martin Ellis, Halifax housing economist, says: "This pattern is in line with our view that house prices will be broadly unchanged over 2010 as a whole."
Prices to fall further?
The figures, which follow a raft of recent gloomy data on the housing market, will further stoke speculation the house price recovery is running out of steam.
The price increases seen during 2009 were fuelled by a shortage of properties on the market.
But estate agents have reported a sharp increase in the number of homes for sale since the Government abolished home information packs.
Howard Archer, chief UK and European economist at IHS Global Insight, says: "The third successive drop in prices reported by the Halifax in June adds to a recent flurry of soft data on the housing market and stokes our relative pessimism over the housing market.
"Indeed, we increasingly suspect that house prices will be only flat over the rest of this year. We had previously thought a small rise was possible."
Halifax also reported a decline in the annual rate of house price inflation, with prices during the three months to the end of June 6.3% higher than they were a year earlier, down from an annual increase of 6.9% in May.
But despite the recent declines, house prices are still 7.5% higher than they were at their low point in April last year at £166,203, although they remain 17% down on their 2007 peak.
The Halifax figures contrast with those from fellow mortgage lender Nationwide, which reported a 0.1% rise in June, 0.5% uplift in May and 1.1% jump in April.
Further reading/Key links
Valuation loophole: Free house price valuation
Cut home loan debt: Cheap Mortgage Finding
Latest house prices: Nationwide, Land Registry, Halifax