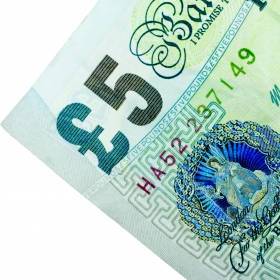 Fundraisers who set up charity web pages could be depriving good causes of hundreds of pounds each by choosing the wrong site.
Those who use the largest fundraising site, JustGiving.com, will find their charity could be over £70 down per £1,000 of donations (see the Charity Giving guide).
Now summer has arrived with countless outdoor races and other events planned, tens of thousands will set up pages to make donating simple for friends and family, but how can they be sure they pick the right site to aid their charity best?
To help, we've investigated seven of the leading sites to show you exactly how much from every donation actually goes to your chosen charity, after all fees they are subject to.
Charities have to pay charges per donation to cover websites' costs. In some cases, they must also pay a one-off joining fee or monthly subscription.
On a £10 donation via JustGiving, with Gift Aid, on a Visa debit card, the charity gets £11.91, compared to £12.63 from the best payer, B my charity.
JustGiving says it charges such fees "because this allows us to provide the best fundraising service possible".
Gift Aid is the government scheme that gives good causes an extra 28%, from the tax relief on your donations.
Top charity sites

£10 donation + Gift Aid (using Visa Debit card)
Amount charity gets
B my charity
£12.63
Virgin Money Giving
£12.46
Charity Giving
£12.42
The Big Give
£12.42
Just Giving
£11.91
Global Giving UK
£11.82
Mission Fish
£10.82
For a full breakdown of figures and costs using other plastic, click the

full charity table

. Fees are mainly percentage-based so the table can be used to estimate charges for other sums. However, as some fees are fixed or dependent on the donation, final amounts may vary.
Gift Aid is crucial
It's vital taxpayers giving to charity tick the relevant Gift Aid box to ensure the good cause gets that uplift.
Fundraising websites offer the option of Gift Aid with most donations, but according to Virgin Money Giving, Gift Aid is not sufficiently pushed in offline transactions.

Its research shows 86% of online donations allow for Gift Aid, but this can drop to 40% in offline transactions.

Grant Bather, from Virgin, says: "The option of Gift Aid could mean hundreds of pounds difference to charities, so we want as many people as possible to know about it."
Fundraising tips

To make sure you're giving as much to charity as possible:
Elect to give Gift Aid, if eligible, when donating.


If setting up a page, check whether your charity is signed up to more than one fundraising site. If so, choose the one that forwards more of your donation.


Ask your charity to sign-up with a fundraising site that gives more to good causes.
Further reading/Key links
Top-up donations: Charity Giving
Top voucher deals: Restaurant, Shopping, Supermarket, Days Out