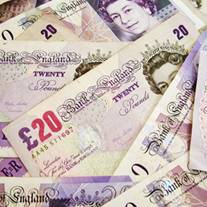 Britons illegally charged more than twice the standard tax on profits for selling Spanish property now have just one month left to reclaim their cash.
Anyone charged the 35% Capital Gains Tax Rate rate - some 20 percentage points more than Spanish nationals pay - can claim back around €18,000, on average, according to currency specialist HiFX.
This could mean a combined sum of £283 million in refunds for UK citizens.

Claims can be made for properties sold in Spain from 1997-2006 after the European Court of Justice (ECJ) extended this from 2004-2006 in November last year.

UK citizens who had a previous claim turned down can now reapply after the ECJ took legal action to allow this.

Reclaims can be made via Spanish lawyers Costa, Alvarez, Manglano and Associates through their site www.spanishtaxreclaim.co.uk, which has dealt with 500 claims since it was opened in March 2008.
Further reading Key Links
Overseas spending: Foreign currency