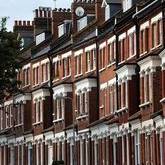 The recently self employed will be completely excluded from getting a mortgage from next year, under plans from the City watchdog.
Only when they have been trading for at least two years will they be able to get a home loan, unless the mortgage market evolves to include such borrowers (see the Cheap Mortgage Finding guide).
Not only will this mean those buying their first home, or moving home, won't be able to get finance, but those whose introductory deal is ending soon may find they are trapped on their lender's standard variable rate.
Financial Services Authority proposals, announced today, will require brokers and lenders to verify every mortgage applicant's income. The plans will also place curbs on the charges lenders can levy on those behind on payments.
The income verification move is effectively a ban on self certification mortgages, where you could declare your income without proof.
These were often deemed 'liar loans' as the FSA has identified many borrowers, aided by some advisers, exaggerated their income in the past to get larger loans they then couldn't afford to repay.
However, the only route to a mortgage for the recently-self employed was a self-cert mortgage.
Self-cert mortgages are effectively extinct anyway, after lenders pulled the last remaining deals last autumn when the FSA said it was considering banning them. Today's announcement is another nail in the coffin.
With unemployment having risen to 2.47 million since the financial crisis began, many more potential borrowers are likely to have recently become self employed.
Who is affected?
Anyone who is self employed or does not have a steady income will now have to show at least two years' company accounts or tax returns to prove their income. Some lenders demand three years' worth.
The same principle applies to salaried workers with an unstable additional income. While they may be able to prove their regular wage, they may need two or three years' evidence to verify any supplementary salary.
If you earn a salaried income and have a long-term employment contract you are unaffected.
If you already have a self-cert loan, it will continue to run as normal, though if you're due to remortgage soon, you may be unable to do so (see the Cheap Mortgage Finding and Mortgage Arrears guide).
Will this situation change?
The FSA stresses that if lenders can demonstrate they have verified a recently self employed borrower's income, it has no objections to those consumers getting a mortgage.
Some lenders, such as Platform, part of the Co-op, have said they are looking to develop products for the self-employed that comply with the FSA's wishes.
David Hollingworth, from broker London & Country, says: "Subject to lenders evolving their criteria, many who may have benefited from a self-cert mortgage, will now be excluded from getting a mortgage."
The FSA accepts that its proof of income requirement may add a few days to the mortgage acceptance process.
The regulator say it is up to lenders to specify suitable proof of income. That is likely to be pay slips, bank statements, tax returns or company accounts.
The FSA's proposed rules will come into force next year, if ratified, following a consultation which ends in November.
Mortgage arrears crackdown
The FSA is also proposing that those in arrears only be subject to charges that reflect the cost of administration for lenders, as part of that consultation.
It is not setting a limit for charges, which sometimes exceed £100 a go. It is worried that if it suggests a cap, lenders with lower fees may raise their charges to that level.
This is part of an ongoing crackdown on arrears charges (see the Huge mortgage fees MSE news story for how to reclaim excessive fees).
Last month, mortgage lenders were banned by the FSA from hitting borrowers behind on payments with punitive charges if they have already set up a payment plan to clear any arrears.
The regulator has also hit numerous lenders, such as GMAC-RFC and Kensington, with fines for unfair or exorbitant fees (see the Arrears crackdown MSE News story).
Further reading/Key Links
Mortgage cost-cutting guides: The Remortgage guide, Mortgage haggling, Cheap mortgage finding, Ditch my fix?
Official document: FSA proposals