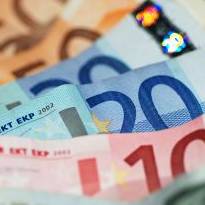 Nationwide is pushing up overseas spending charges for millions of Flexaccount customers.
The changes, which come into force on 1 November, end the fee-free overseas spending perk the building society has bragged about for years.
In fact, a whole raft of credit cards will become substantially cheaper than Nationwide – provided they're repaid in full each month (see the Cheap Travel Money guide for all the overseas spending best buys).
New overseas spending charges
Foreign currency loading, typically charged at 3% of the transaction, is a hidden fee Nationwide has generally avoided. However, later this year, it has decided to add a stealth charge, albeit at a lower rate than rival account providers.
It will introduce a new 2% load for European currency and it will double its load for worldwide currency from 1% to 2% (the 1% charge came into force last year). This means £100 of foreign spending actually costs you £102.
Currently, using ATMs in Europe costs nothing. From November, it will cost £1 per cash withdrawal (plus the loading fee).
The charges are part of a general revamp which will see current account customers who pay in at least £750 a month given annual European travel insurance (see the Nationwide revamp MSE News story).
What should Flexaccount customers do?
The solution is simple: anyone who has its debit card purely for taking on holiday needs to ditch and switch. They should then sign up for one of the specialist cheap foreign spending credit cards, which bizarrely will still include Nationwide.
The best is the Halifax Clarity card, which is load-free worldwide, has no ATM fees and charges a low 1%-ish interest per month. Get one only for use abroad, then set up a direct debit to repay in full at the end of the month to minimise interest.
No change to Nationwide credit card
Nationwide's specialist travel credit cards are not changing. They will still be load-free for European travel, with a 1% load for worldwide currency.
On top of this, you'll be charged around 2% per month interest on cash withdrawals even if you repay the card in full, and a 2.5% fee each time you use an ATM (see how this compares in the Cheap Travel Money guide).
Our view
Martin Lewis, MoneySavingExpert.com creator, says: "This is a guillotine through the neck of Nationwide's reputation as a cheap account for overseas spending. Credit card loading is a nasty hidden fee Nationwide has bitched about other banks levying, yet from November, it's doing it too.

"It's not an error by Nationwide, the building society is actually trying to kick nearly a million customers out of the door. That's because out of its 3 million+ account holders, 1.4 million use the debit card overseas and 900,000 of those use the account ONLY for that and nothing else – and that costs. So Nationwide wants them gone to ensure it's focusing on people using their account 'properly', as it sees it."
Watch Nationwide's 'No Overseas Charges' video
Chris Rhodes, Nationwide's product and marketing director, says: "The changes are to stop people getting the account just to use overseas. If you bank with Nationwide and support our products we want to give you a reward.
"What I don't think is right is to cross-subsidise customers who choose to stay with Lloyds, for example, but use us for travel."
Further reading/Key links
Get cheap currency: TravelMoneyMax.com, Cheap Travel Money
Watch Nationwide's 'No overseas charges' advert