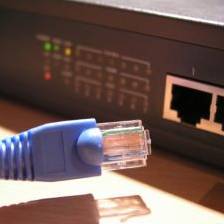 Website forum users may be vulnerable to hackers stealing their personal details due to a software glitch, it's been claimed.
The software, vBulletin, is used to power most forums, but only a specific version is at risk. The one the MoneySavingExpert.com forum uses is NOT affected by this problem.
The affected version is 3.8.6, which was released on 13 July this year. A fix was released by vBulletin's owner, Internet Brands, on Wednesday.
Brendan Perrett, head of operations at MoneySavingExpert.com, says: "We were made aware of this vBulletin flaw a few days ago and looked into it then.
"We're not using that version. We're using 3.8.4, which is considered secure, and have been for quite a while."
A golden key for hackers
The flaw in version 3.8.6 fraudsters to easily access someone's username and password for a site.
Hackers, in theory, could garner stored data. Usually this will include email addresses, but can be any information users have saved to their account or profile.
Hackers would also be able to edit and delete information and posts.
David Ross, founder of technology news website Hexus.net, says: "The flaw is a potential nightmare, giving good quality information to hackers as the details would already have been verified."
How to protect yourself
If you use other website forums beware of any suspicious emails you get to the account you registered with.
If in doubt of an email's sender, do not open the message, reply or click any links within it (see the Free Anti-Virus Software guide).
Consider emailing the webmaster of each forum used to check if that website uses, or has previously used, the affected version of vBulletin.
Further reading/Key links
Protect your PC or laptop: Free Anti-Virus Software
Guard against fraud: Free ID Fraud Protection
Ensure your credit file is correct: Free Credit Report