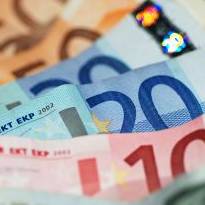 Currency specialist Travelex says it will provide the best-value overseas cash from a UK-wide bureau de change during three 'happy hour' sales, starting today at 4pm.
Travelex usually scores well for currency purchases, especially when picked up at an airport. But it has told MoneySavingExpert.com will attempt to be market-leading during the flash sale.
The euro happy hour is today from 4pm-5pm, the US dollar sale is at the same time tomorrow and those going to Turkey, Croatia and Egypt can buy cheap currency at the same time on Friday.
You may still find better rates from smaller firms where you order and pick-up the cash in branch, though this is only useful for those who live close to those hubs, which are usually only in London.
And don't rule out other providers similarly raising the number of euros, dollars or other currencies per pound in response to Travelex's sale.
To ensure you get the best rate, go to our TravelMoneyMax.com comparison tool as it will include the Travelex sale rates during the hours specified.
Buy for September
You can order cash sixty days in advance and secure the rate at the time of purchase.
Yet the sale also comes at a time when the pound is clawing back some of its recent losses against the US dollar on the back of stronger UK economic data.
At 11.30am today, £1 bought you $1.56. Yet on 19 May, you'd have only got $1.42, compared to $1.70 in August last year.
At the same time today, £1 bought €1.19. In December 2008, the two currencies almost reached parity, compared to a £1 = €1.53 rate in January 2007.
No-one knows how the pound will fare over the coming weeks but some speculators will choose to delay buying, in the hope the pound strengthens further, though they will be taking a risk, as the pound may fall in value.
You won't get those official exchange rates as a holidaymaker, though you may get very close on a fee-free plastic, as firms such as Travelex pay customers a little under, to cover their costs and to make a profit.
Further reading/Key links
Get cheap currency: TravelMoneyMax.com, Cheap Travel Money