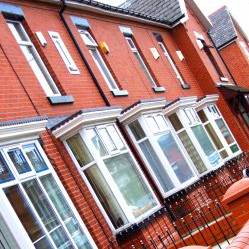 Property professionals saw house prices fall for the first time in a year last month and expect further declines as demand weakens, according to research today.
The Royal Institution of Chartered Surveyors (Rics) says 8% more of its members reported a fall than a rise in property prices in July – the first time the survey indicated a fall since July 2009.
Rics says the decline came as supply outstripped demand, with a decrease in buyer numbers for the second month in a row, while more sellers flooded the market (see the Free House Price Valuation guide).
Its July survey also indicated prices are likely to decline further, with the worst reading for expectations since last spring.
Rics says 28% more surveyors forecast prices to fall over the coming months, up from 6% in June.
But the report suggests the market will remain buoyant as 8% more surveyors expect the number of sales to rise rather than fall.
'Cautious buyers'
Rics spokesman Ian Perry says the drop in prices is "a reflection of both the increase in supply following the scrapping of Home Information Packs (Hips) and the more cautious stance from buyers".
He adds: "Significantly, the forward looking price expectations numbers suggest that this softer trend will continue through the second half of the year.
"However, agents are still generally optimistic about sales activity which should benefit from more realistic pricing of properties."
The Rics figures contrast with an upbeat report also out today from the National Association of Estate Agents (NAEA), which found the market enjoyed its strongest month of the year so far in July.
It says both demand and supply increased, with the average agent seeing 292 registered house hunters in July, up from 279 in June.
Lender Halifax also said last week that prices bounced back by 0.6% during July and reversed all of the slump seen in the previous month.
Further reading/Key links
Valuation loophole: Free House Price Valuation
Cut home loan debt: Cheap Mortgage Finding
Latest house prices: Nationwide, Land Registry, Halifax