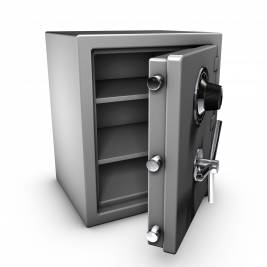 Savers will have far more of their cash protected from next year if their bank or building society goes bust.
The existing £50,000 per person, per financial institution guarantee will rise to €100,000 on 31 December, the Financial Services Compensation Scheme (FSCS) has confirmed today (see the Safe Savings guide).
Based on current exchange rates, that equates to £84,400 of protection, though the exact Sterling amount will be set in the coming months, following a consultation
Whatever sum is chosen, it is likely to be rounded up or down to create a more memorable figure.
The amount is also likely to be reviewed every five years if the FSCS, the body that compensates consumers if a provider goes bust, gets its way.
The protection boost follows a European Commission (EC) ruling in July (see the Safety boost MSE News story). This still needed ratification by the UK authorities, which has now happened.
Martin Lewis, MoneySavingExpert.com creator, says: "This is a welcome boost for savings safety and should leave people feeling more secure – as it will leave all but the biggest savers, or those who've recently sold homes, covered."
Further reading/Key links
Best rates: Top Savings, Top Fixed Savings
Stay safe: Safe Savings
New rules: EU official statement, FSCS statement