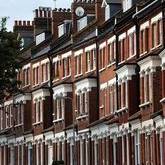 The proportion of mortgages sold via brokers has fallen since the credit crunch began as lenders make many of top deals available to those who apply direct to a bank or building society.
Critics suggest consumers will lose out because the complicated nature of the mortgage market means borrowers often need independent advice, which they won't get from a bank whose job is to sell its products only (see The Remortgage Guide and First-time Mortgage Guide).
However, borrowers face the problem that while they won't get decent advice from a bank, brokers may not recommend a product they cannot sell, meaning they may not suggest the cheapest option.
Recent figures from the Council of Mortgage Lenders show intermediaries sold 60% of all mortgages last year, compared with 66% in 2008 and 62% the year before.
This week, banking giant HSBC, which only sells mortgages direct, boasted how it has dramatically grown its market share from 3% of all new mortgages between 2000 and 2007 to almost 10% in 2009.
Spike in direct-only deals
To highlight why consumers may be using brokers less, figures from data analyst Moneyfacts show 48% of mortgages are now only available direct from a lender. In 2007, fewer than a quarter were solely accessible direct.
Moneyfacts also highlights that over the last two years 93% of the cheapest mortgages were only available direct from a lender.
Dan Plant, MoneySavingExpert.com money analyst, says: "It seems the banks are playing game with brokers, which makes life harder for consumers.
"Borrowers should still use a broker who can do a lot of the research into the best deals. The problem is that brokers do not have access to the same range as in previous years which means consumers may need to do some extra homework."
The issue is not just about getting advice on the best rate, though this can be a challenge because you should never simply consider the rate, but the total cost over the term, including fees. This often requires a special mortgage calculator.
Other issues are whether you have sufficient equity in your property or a large enough deposit to qualify for the best deals. Often, you must put down 25% of the property value, at least, to get the best offers.
Other concerns are whether the bank or building society will lend on your property as some restrict their deals to certain parts of the country, while some may not lend on properties above a shop or on a new build.
Some lenders require a far better credit record than others, though this won't immediately be clear on in-branch literature.
Broker London & Country (L&C) also points out that intermediaries have exclusive access to some deals as some lenders only use third parties to sell products.
David Hollingworth, from L&C, says: "Broker business still makes up the majority of mortgage transactions as borrowers.
"In fact, the tightening in criteria has made the need for advice even more vital as borrowers need to consider whether they will tick all the lender's boxes rather than simply looking for the cheapest rate."
Andrew Hagger, an analyst at financial website Moneynet, says: "Unlike savings accounts, personal loans or credit cards the answer isn't as simple as referring to a best buy table.
"When you consider your mortgage is likely to be the biggest financial transaction you'll undertake, it makes sense to seek advice to ensure you don't make what could be a potentially expensive mistake."
How to get a mortgage
Unless you're financially savvy it's usually best to seek advice from a mortgage broker given the complexities of home loan products.
But don't just pick any old broker as some only select deals from a small panel of lenders, not the wider market.
The key is asking whether your broker is 'whole of market'. This is a term to describe intermediaries that source deals from all those available to brokers.
Given many offers are only available direct, it is also worth searching for deals on a comparison website.
If you find what seems a market-leading direct-only offer it's worth discussing this with a broker.
Even if that intermediary won't mention it without a prompt from yourself, and won't be able to sell that deal, it should advise you of its merits compared to the best home loans it can sell.
Mortgage cut
Meanwhile, the number of mortgages approved for house purchase slumped to a 16-month low during August as activity in the housing market continued to decline.
Only 31,767 loans were approved for people buying a property during the month, the lowest level since April last year, according to the British Bankers' Association.
It was the third consecutive month during which mortgage approvals fell, despite the fact that the property market usually sees a bounce in activity during the summer.
Further reading/Key links
Mortgage cost-cutting guides: The Remortgage Guide, First-time Mortgage Guide, Cheap Mortgage Finding, Ditch My Fix?
Get help: Mortgage Arrears, Redundancy Help