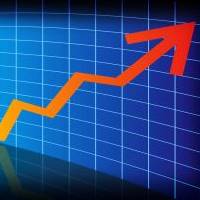 Overdraft rates reached a record high during August despite Bank of England base rate remaining at its historic low of 0.5%.
The average interest rate banks and building societies charged customers who went into the red rose to 19.1% during the month, to reach its highest level since the Bank of England began keeping records in 1995 (see the Best Bank Accounts guide).
Credit card rates also remained at elevated levels, with lenders charging average interest of 16.7% on outstanding balances, unchanged from the previous month, but still the highest level since February 2002.
But there was better news for people looking to take out a mortgage, with rates on tracker deals for people with a 25% deposit falling to a new record low of 3.55%, down from 3.72% in July (see The Remortgage Guide and Free Mortgage Guide).
Five-year fixed rate deals also got cheaper, dropping to a typical 5.1% from 5.24%, the ninth consecutive month during which the cost of the loans has either improved or stayed the same.
The latest fall left the interest charged on these mortgages for people borrowing 75% of their home's value at its lowest level since May 2009.
Two-year fixed rate mortgages for people with a 25% deposit also improved slightly during the month, with average rates falling to 3.74% from 3.77%.
But there was worse news for savers, with the returns paid on two types of deposit account falling during the month (see the Top Savings guide for the best picks).
The Bank of England figures showed that the average return people can earn on a tax-free cash Isa dipped to 0.6%, down from 0.69% in July, while notice accounts are now typically paying interest of 0.91%, compared with 0.92% in July.
Returns on branch-based instant access accounts were unchanged at an average of 0.23%, but there was a slight improvement in the interest paid on fixed rate bonds, with this rising to 2.37% from 2.3%, although returns remained well down on the average of 3.05% paid in August last year.
Further reading/Key links
Top deals: Best Bank Accounts, Top Savings
Cut-price home loans: The Remortgage Guide, Free Mortgage Guide, Cheap Mortgage Finding