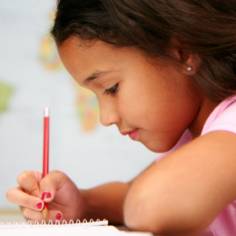 It's a new school year, and whether you're starting or still paying for nursery, childminders, nannies or after-school clubs you could save £1,000s by using childcare vouchers.

But there's a big warning for high rate taxpayers: start soon or you may miss out (see the Childcare Vouchers guide).

Here's a quick Q&A childcare vouchers:
How do vouchers work? They let you pay for childcare from your PRE tax and national insurance salary, normally using 'salary sacrifice'. For example, you opt to give up £1,000 of salary, which is only worth £700ish in your pay packet as a basic rate payer, in return for a full £1,000 of vouchers, thus you're £300 per grand better off.


How much can you save? The gain's enormous. Using the maximum £243 of vouchers a month, a basic-rate taxpayer would be £890 a year better off, a higher-rate taxpayer £1,190. And remember, each parent can get these.


Sounds good. Any catches? Frustratingly, the only way to get the vouchers is from your employer (if it doesn't run the scheme, try to persuade it, as it can save money too). The other big issue is for childcare tax credit recipients, as it can hit those badly so, overall, you may be worse off (see the Childcare Vouchers guide).


Higher-rate warning. The maximum voucher allowance is currently £243/month, but from April 2011, higher 40% rate taxpayers joining schemes will only be allowed £121/month worth – halving the gain. Top rate (50%) payers will only be allowed £95/month. If you're already in a scheme then you keep the current max amount (even if you're using less), so ensure it's up and running in time (see Childcare Vouchers).


Finding after-school clubs: Most schools provide a range of activities before and after school, either free or for a small fee. Ask the school, find more on the Direct.gov site or call the Family Information Service (FIS) on 0800 234 6346.

Are you eligible for childcare tax credits worth £1,000s? If you're a single parent who works 16+ hours, or a couple who both work 16+ hours and have family income of under £40,000, check if you're eligible for Childcare Tax Credits.