Childcare Costs Help
Get £1,000s in tax credits & vouchers
Get Our Free Money Tips Email!
For all the latest deals, guides and loopholes - join the 12m who get it. Don't miss out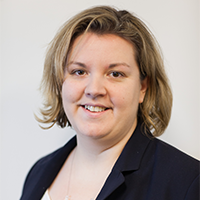 Helen S and Wendy
Updated November 2017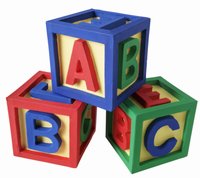 Whether you've a wee tot or big teen, the costs of childcare can be massive. Yet 100,000s of working parents are missing out on £1,000s of easy help.
This step-by-step guide to boosting your childcare budget includes tax credits, childcare vouchers, free school schemes and more.
In this guide...
Childcare isn't just for kids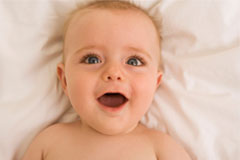 The term childcare conjures up an image of a baby in swaddling cloth being doted over by a kindly nanny. And while that is one element, actually it stretches far wider... any childcare you're paying for includes children of school age too.
School age generally means aged 16, but there are slightly different rules for tax credits and vouchers.
For both, you're able to claim the tax credits up to the first Saturday following 1 September after your child's 15th birthday (or 16th birthday if they're registered blind or receive disability living allowance).
So...
If you're paying for your stubbly six-foot 14-year-old to go to an after school or summer holiday club that can count too.
It must be a registered provider
Whether you're paying with vouchers, tax credits or cash, the key is that the childcare provision is registered and regulated. This includes after school and summer clubs, nurseries, playgroups, nanny, childminder or au pairs.
If you ask, most providers will simply tell you if they're registered but you can find out from your local authority's children's services department or search for your nearest Family Information Service on the Family & Childcare Trust website which should be able to tell you about the provision available in your area.
Step 1. Free childcare for three or four-year-olds
There are free 'early learning' classes (includes time at a school-attached nursery) available for all three or four-year-olds (starting from the term after your child's third birthday).
Currently, in England, for at least 38 weeks a year you're entitled to 15 hours a week (to be spread over at least three days) – it equates to 570 hours per year. You can either use this allowance in school term time, or you can usually use it over the entire year, meaning you'd get around 11 hours free each week. Ask your local nursery...
Families with a low income may also get free classes for two-year-olds.
In practice, the free childcare provision for three and four-year-olds is offered at a range of places including Sure Start children's centres, nurseries, pre-schools and childminders – and covers those run by the state and run privately. So if you're paying for childcare, you can swap it for this free provision.
Free nursery childcare doubled to 30 hours in England in September but beware...
Parents of children who are three years of age on 31 August 2017 have been able to apply for free nursery entitlement of 30 hours per week since September 2017. Local councils should have their own cut-off points for application on their websites - typically these are 31 December for the spring term, and 31 March for the summer term.
To qualify for the extra 15 hours of free nursery, you must earn a minimum of the equivalent of 16 hours per week at the national living or minimum wage (currently £120/week), and less than £100,000 a year.
This applies to both parents if a couple – so, a couple each earning £99,999 would still get the extended 30-hour allowance. But, if one parent doesn't work, your child would only get 15 free nursery hours.
However, a growing number of nurseries have voiced concern that a lack of Government funding towards the cost of providing the 30 hours' childcare could mean it won't be delivered.
Cheryl Hadland, founder of Tops Day Nurseries with a string of childcare centres in the south, said: "It costs us £5.08 per child per hour to deliver high-quality childcare and education, but the Government will pay private nurseries [in part of the south] only £4.30 to deliver this.
"Along with many other local nurseries, we'll make a loss on any places provided as part of the 30 hours' free childcare policy."
It has led to fears nurseries could close as the gap between what local authorites pay to nurseries and what it costs them to provide the extra hours grows too wide - and makes their business untenable. Alternatively, costs to parents could rise in other ways, e.g. higher bills for extras such as lunches and trips that were previously free.
This means what's available to you will likely depend on a large number of factors local to you including: council funding; nursery costs; number of children at the nursery; and how the nursery adapts its own business model.
Please get in touch with your experience if you're struggling to get the extra 15 hours on offer. Contact us at news@moneysavingexpert.com.
I don't live in England. What can I get?
Childcare is a devolved issue, and so far only the Welsh government – not the Scottish or Northern Ireland governments – has announced plans to change the existing level of free childcare provision. This is what you're entitled to:
Scotland. All three and four-year-olds are entitled to 600 hours of free childcare a year. This is slightly higher than the 570 hours currently offered in England.
Wales. During termtime, all three and four-year-olds get 10 hours a week of free childcare. However, a pilot is currently running with the aim of seeing if this can be boosted to 30 hours.
Northern Ireland. Three and four-year-olds get two and a half hours of free childcare every day during termtime.
Step 2: Grab tax credits
It's a common misconception that tax credits are for the unemployed. Actually, for help with childcare it's the opposite – you have to be in work. The childcare element of working tax credit is designed to help working parents cover some of the cost, so that they still gain by being employed.
The money available can be huge, so it's important to check you're eligible and it's possible 100,000s of families are missing out.
Did you know?
The average childcare tax credit payout is around £60 PER WEEK. That's OVER £3,000 per year!
It's worth knowing it's not officially called the childcare tax credit, its technical name is the childcare element of working tax credit, yet as that's long-winded we've shortened it for the purposes of this guide. Please note it's NOT the same as child tax credit.
Unfortunately the entitlement system and eligibility criteria are ridiculously complex and depend on the number of kids you have, plus the cost of your childcare.
So the question is: Do I qualify?
To stand a chance of qualifying for childcare tax credit you must:
Be a single parent working 16+ hours a week, or
Be in a couple both working 16+ hours a week

If that's you, and your total household income's under £46,000, you should DEFINITELY check your entitlement.
Do note, we're only saying it's worth checking if you qualify, not that you do. Having said that, even some with household income above £46,000 may be eligible for decent payouts, especially if you have more than one child, or a disabled child. Also, if either you or a partner are disabled you both may not need to work 16+ hours a week to qualify.
For a full and detailed guide to tax credits see the Tax Credits guide.

Childcare tax credit Q&A
If you're entitled to tax credits, it's worth understanding your rights before starting. Don't worry, it's not too complex and, while you will have to fill out forms, there's a helpline to assist you.
How do I apply and check my exact eligibility?
Rather strangely the government has moved away from the internet for tax credits and prefers people to call the tax credit helpline on 0345 300 3900 to see if they're eligible and find out how to apply. The helpline is open every day, including weekends, from 8am to 8pm (although you can also check on the Government's Tax Credits Calculator).
How much will I get?
You can currently get help for up to 70% of eligible childcare costs, but there's a limit to the total cost. The weekly limit is £175 for one child, or £300 for two or more. However, you can only get up to 70% of this maximum, though what you actually get depends on your income.
| No of kids | Max weekly childcare covered | Max payout (70% of childcare) |
| --- | --- | --- |
| 1 | £175 | £122.50 |
| 2+ | £300 | £210 |
If you pay more than this per week, you don't get any more help.
How is the cash paid?
It's paid directly into your bank or building society account each week or month.
What counts as being a single parent?
If you're married or living with someone, then you must put in a joint, rather than single, application for tax credits. You can only put in a single claim if you don't have a partner. If you're a permanently separated couple, then you are counted as a single parent and the payment is made to the child's main carer.
What counts as income?
It's any money earned from paid work (or self-employed profits) plus any extra income above £300 you (or a partner) receive from a pension, savings, renting out a property, or things such as a trust or interest in the estate of a person who has died. Overtime only counts if you work the hours regularly.
You don't need to include maintenance money (payment from an ex-partner to help cover the costs of raising your children) or your children's income.
When do I need to apply by?
You can apply at any time during the year if you're making a new application, though if you're renewing and have been asked to send back a form, you need to do that by 31 July each year.
What do I do if the childcare costs increase or decrease?
If your childcare costs go up, call the tax credits helpline and tell them about it, as you may be able to get more money and if you're late you can only backdate it for one month.
If the costs go down, do the same as you're then being overpaid and will have to give the money back, never easy if you've already spent it.
I use/pay more for childcare in the holidays, am I still eligible?
Yes. If you pay more in the summer, your assessment's based on your average year-round childcare costs and that includes summer and other holidays. So add up the total cost for the year and that's what you say. This means you need to try to budget over 12 months. Use the free Budget Planner to help.
If you just pay for care in the summer, you'll only get a payment during that time so contact the tax credit office to tell them as soon as you can.
What if I lose my job or have my hours cut to under 16?
This benefit is for parents who work over 16 hours a week, so you won't be eligible anymore (unless you get new work). You do need to inform the tax credit office or you could have the money reclaimed at a later date, really hitting your cash flow. The tax credit won't be cut off immediately though, you should get a four-week grace period.
The premise of this policy is that if you're not working, you don't need childcare. If you have lost a job or had hours cut, see the Redundancy and Mortgage Arrears Help guides.
For a generalised check-up of whether you're getting all the help you're due, read the Benefits Check-Up guide
Get Our Free Money Tips Email!
For all the latest deals, guides and loopholes - join the 10m who get it. Don't miss out
Step 3: Can you get childcare vouchers?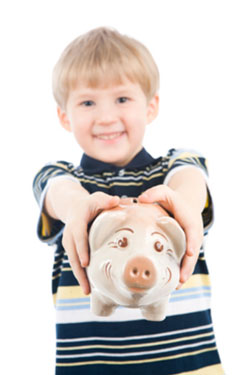 Childcare vouchers can save many parents with kids aged up to 15 over £1,000 a year on childcare. They need to be offered via employers, but many large and small companies take part.
The key is it enables you to pay for childcare out of your PRE-TAX and national insurance income. While this doesn't sound like anything special, the benefit is huge. Most employers work it on a salary sacrifice system, which works something like this (basic-rate tax example)...
You give up £1,000 of salary, worth £700ish in your pocket after tax & national insurance. You get £1,000 of childcare vouchers. This means you're £300 better off per £1,000
Of course, once you no longer need to pay for childcare, you simply get your salary back.
BOTH parents (if basic-rate taxpayers or higher/top payers who joined the scheme before 5 Apr 2011) are allowed to get a maximum of £243 per month worth of vouchers, meaning some families will gain £1,000s from this over a year.
From 6 April 2011 new joiners paying higher or top-rate tax had their allowance dropped so that all tax payers have roughly the same maximum tax gain. The current limits are £28 a week for higher-rate and £25 a week for top-rate payers.
To find out more, read our full Childcare Vouchers guide.
Warning! Childcare vouchers can impact credits
Childcare vouchers are a great concept, but will affect how much childcare tax credit you can claim. So while many gain from the vouchers, some people, especially on lower incomes are WORSE off using the vouchers.
This happens because..
Vouchers don't count as paying for childcare

The more you pay in childcare, the more tax credit you're eligible for, but any amount you pay in vouchers doesn't count towards that. For example, if you pay £100 a week for childcare, but use £60 of vouchers, for tax credit purposes you're only spending £40 a week on childcare, so it's this figure you must enter on your tax credit claim form.

You must notify the tax credit office within a month that you've started using childcare vouchers, so any changes can be taken into account. You may be fined if you don't.
When's it worth using vouchers?
Hard and fast rules are very difficult as there are so many variables... but here's some rough guidance.
Salary sacrifice means you've a lower income. If you're giving up salary to get vouchers, then for benefit purposes you earn a lower amount, this will increase your eligibility for tax credits.

If you're not eligible for childcare tax credits. In this case, there's no problem, so if you're a couple where one works under 16 hours a week, or a single parent who does, or your income is too high to qualify, then there's no impact. So go for the vouchers.

If you've childcare costs above £175 a week for one child, £300 for two or more. You will always be better off using vouchers for any amount above that, and may be better off for amounts below (the higher your salary the more likely).
Do a more detailed comparison on the Government's vouchers vs credits calculator to check in detail, or call the tax credit helpline on 0345 300 3900.
Tax-Free Childcare to replace Childcare Vouchers scheme
The Government's new Tax-Free Childcare scheme is now being rolled out gradually, starting with the parents of the youngest children, and will be available to all eligible parents by the end of 2017. The Childcare Vouchers scheme will still be open to new entrants until April 2018.
The new scheme will be available to everyone who works more than 16 hours a week, earning up to £100,000 a year (both parents must work and both must earn less than this if you're a couple), and who pays for childcare. Unlike Childcare Vouchers, it'll be open to people who are self-employed too.
Under the initiative, eligible families will get 20% of their yearly childcare costs up to £10,000 per child paid for by the Government. This could mean payments of up to £2,000 per child.
However, Tax-Free Childcare won't win for everyone, and many could be better off sticking with the voucher scheme, plus – unlike vouchers – you have to pick one scheme or another. You won't be eligible for Tax-Free Childcare if you claim tax credits (or universal credit).
For full details on the new scheme, read our Tax-Free Childcare guide.
Get Our Free Money Tips Email!
For all the latest deals, guides and loopholes - join the 10m who get it. Don't miss out
Step 4. Free summer holiday activities
Provision of holiday childcare for school-age children is often a real hit to the finances. Parents either need to lose earning power by taking time off work, or pay for professional childcare.
Here's a few ideas to find what's local to you and get you started in finding affordable and entertaining activities for your kids over the holidays:
Find your nearest family information service (FIS): Check the Family & Childcare Trust website (use this link for Scotland, Wales & Northern Ireland) for your nearest FIS who'll give you info on what's going on locally.
Check what's available out of school hours: Use the Gov.UK site (for England & Wales) to find out contact details for your local council and call to find out if they offer anything (go here for contact details for Scotland & Northern Ireland).
Contact schools, community centres & youth groups: Usually over the summer, and sometimes during Easter and Christmas, thousands of schemes across the UK offer a range of activities for children, from sports coaching to dance and music sessions. Get in touch with them to find out what's on offer.
Is there a school holiday day camp near you? SuperCamps run school holiday day camps for 4-16 year olds (England only) and have some interesting activities on offer. Or you could try Activate Sport summer camps (also England only). For Scotland, Wales and Northern Ireland, try Netmums to see what's on near you.
Can I pay for summer care with tax credits or vouchers?
Researching the above is a safe and cheap way to resolve holiday childcare needs and if you need to pay for it, then often you'll be able to use the schemes above to help:
Childcare tax credits
You may be able to claim tax credits to help pay for your child's summer activities. If you pay for them to attend, whether it's tennis lessons or camp, if the activity provider is Ofsted-registered, you can claim as you would for an after-school club or childminder.
If you ONLY use childcare during the summer holidays, then you will only be able to claim tax credits for the weeks that you're actually paying for childcare. If you use it throughout the year, but costs go up in summer, then you'll need to estimate the average cost during the year, and then use this with the tax credit helpline when claiming (so spreading the cost).
Childcare Vouchers / Tax-Free Childcare
You can often pay for summer holiday childcare provision with vouchers, although it's best to check before booking that the activity you've picked accepts them – again, it'll need to be Ofsted-registered to do so.
If you're not already signed up to your employer's Childcare Vouchers scheme, you'll need to do so. Contact your payroll department to find out how long it will take to enrol, and figure out if you have enough time to collect the vouchers you need (or indeed any at all).
More ways to entertain kids:
For more ideas on how to keep your little ones busy, see the following related guides:
Get Our Free Money Tips Email!
For all the latest deals, guides and loopholes - join the 10m who get it. Don't miss out
Can grandparents benefit from childcare?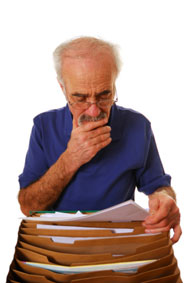 It's estimated grandparents provide 1.7 billion hours of childcare every year for more than 1.5 million grandchildren. However, they can't be paid for it using childcare vouchers or childcare tax credits, as they don't provide regulated childcare.
However, there is a way for some grandparents (and others) to gain. If you care for grandchildren aged under 12, this can qualify for class 3 national insurance credits (known as specified adult childcare credits). These count towards your qualifying years for a full state pension.
If you retired before April 2016, you need 30 qualifying working years to get the full state pension. If you're retiring after April 2016, that's raised to 35 years. (Read our State Pensions guide to find out more about qualifying NI years.)
If you're looking after grandchildren, and you need extra qualifying years, it's worth getting recognition for the childcare you provide. But, it's not quite that simple. You need to claim these credits – they won't be automatically added to your NI record.
For grandparents to be eligible for the national insurance credits, working parents need to give up the NI credits they receive when they claim child benefit and transfer them to the grandparent doing the caring – they're transferable credits.
You also need to time your claims. If you cared for a grandchild in the last tax year, you need to apply in the October after the end of the tax year for the credit to be transferred.
You need to fill in the catchily titled form CA9176 and send it off to HMRC. Both you and the parent transferring the credit need to sign the form.