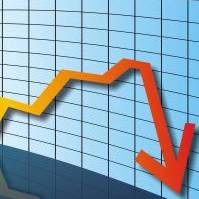 Almost a quarter of a million struggling householders will see mortgage benefit payments dive by a typical £3,700 a year from next month.
The cut to the support for mortgage interest (SMI) scheme will see the standard interest rate used to determine payments – which is the amount it is assumed borrowers pay – drop from 6.08% to 3.63% (see the Mortgage arrears guide).
The Government announced in June's emergency Budget that the rate would be cut to the average mortgage rate, as defined by the Bank of England, as part of its austerity drive but also because interest rates have fallen.
Data from financial analyst firm Moneyfacts shows the average two-year fixed mortgage is at an all-time low.
On a typical £150,000 home loan, payments will fall from £760 a month to £450. That's a £310 monthly fall, or £3,700 annual drop.
The Department for Work and Pensions, which administers the scheme, says 227,000 people currently get help from it, with interest paid directly to the lender.
Who qualifies?
Borrowers may get help with mortgage interest payments if they receive any of the following benefits:
income support
income-based jobseeker's allowance
income-related employment and support allowance
pension credit (see the Benefits Check-up guide).
Interest will only be paid on the first £200,000 of a home loan.
Is everyone paid the same?
Yes. The payment is fixed regardless of the interest rate a borrower actually pays.
If they pay less, any excess will first clear any interest arrears, followed by the loan itself or outstanding charges.
Can the SMI rate change?
Yes, as the average mortgage rate moves up or down, but only if the average rate moves by at least half a percentage point from its previous level. Any change will take effect two months later.
Further reading/Key links
Get help: Mortgage arrears, Benefits Check-up and Redundancy guides