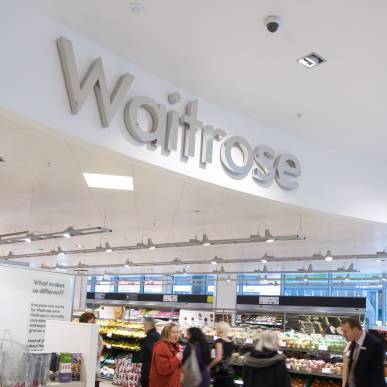 Supermarket giant Waitrose will take on rival Tesco by matching its prices on 1,000 branded products from today.
It is the first time the upmarket chain has adopted price-matching tactics associated with budget rivals such as Asda and Morrisons (see the Supermarket shopping guide).
Only non supermarket-own brands will be price-matched, such as Heinz baked beans and Persil washing powder.
Waitrose says the products matched will be the 1,000 most popular among its customers. Items will be monitored twice a week.
The supermarket says the move follows strong growth in its 'Essentials' own-branded goods, launched in March 2009, which make up 17% of sales.
The Essentials range is cheaper than normal Waitrose-branded items but is generally viewed as being more up market than basics or value range goods sold by other supermarkets.
Ocado own-brand
Also this week, Ocado, the online supermarket which is also Waitrose's delivery arm in London, has launched its own branded products to compete with Waitrose, Tesco and the other supermarket giants.
Despite Ocado's strong connections with Waitrose, it insists its range will be independent.
It adds that products will be promoted as closer to the mass market offering of Sainsbury's and Tesco rather than high end Waitrose.
In 2008, it started price matching against Tesco on 7,000 branded items, which is still on-going.
Martin Lewis, MoneySavingExpert.com creator, says: "Those who still associate Ocado with Waitrose need to think again. Ocado seems to be aiming to position itself separately.

"While some of the products it sells come from Waitrose, this is a new level of differentiation. Add to that its Tesco price match guarantee, and this seems a real attempt to attract a wider customer base than Waitrose."
Further reading/Key links
Slash costs: Cheap Supermarket Shopping, Poundland Mega Bargains, The Great 'Disguised Own Brand' Hunt