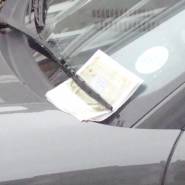 A council tried to fine a motorist £120 for parking illegally by using a photograph of a different car to prove his 'guilt'.
London-based Camden council sent a 'penalty charge, notice to owner' to a member of the MoneySavingExpert.com team last month but his car was nowhere to be seen at the time of the 'offence' (see the Parking Ticket Appeals guide).
The photographed vehicle was similar – a grey Volkswagen Golf – but the victim, Dan Plant, drives a blue Golf. The car was also a newer model to Dan's.
He was parked in the vicinity before this picture was taken. Crucially, he left his spot before the photo taken at 8.40am – ten minutes after restrictions begin on that street on weekdays. No ticket was issued on the day.
Camden, which issued 320,304 tickets during the 2008/09 tax year (the last count), nearly got away with it. As Dan had parked in the area that morning and as the picture (below) shows a car of some sort in the distance, he initially thought he may have accidentally overstayed his welcome.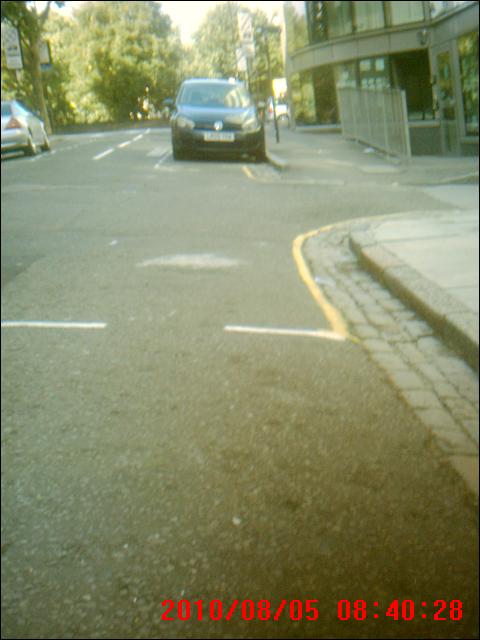 When the light bulb moment arrived, he took a closer look at the picture by zooming in with the help of MSE design manager Darren Gough, which revealed a different car.
He immediately appealed and a begrudging Camden gave in but astonishingly still threatened to reject a future challenge if it ever tried to issue a ticket based on the whereabouts of a different car.
A customer service support officer said in a letter: "I have examined the civil enforcement officer's pocket booklet notes and I am not entirely satisfied with the level of detail to allow the enforcement process to progress.
"Please be aware future penalty charge notices issued in similar circumstances may not be treated in the same way."
Dan, MSE money analyst, says: "After the initial gut-wrenching feeling, mass confusion took over. Examining the images enclosed, I found it bizarre the photo was taken from so far away, and I didn't recall parking in the position pictured.
"The next day, I asked the design team at MoneySaving towers if they could blow-up the image so we could take a better look.
"Shock is far too mild a word to describe my reaction at what we saw – not only did the car pictured appear to be a different colour to mine, it was also a newer version of the Golf, with different headlights and front end.
"I'm full of disbelief and lots of questions – but the crucial one is this: how many unsuspecting motorists shrug their shoulders and pay the £120 asked for?"
A Camden Council spokeswoman denies any unscrupulous intent, insisting: "It was human error rather than dishonesty. We apologise for what happened in this instance."
Further reading/Key links
Dispute parking tickets: Parking Appeals (public land), Private Parking
Cut motoring costs: Cheap Petrol & Diesel