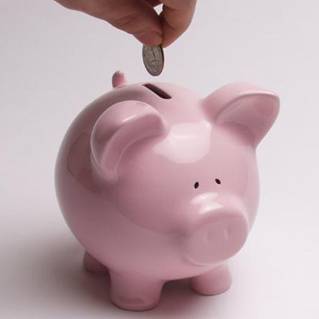 Millions of savers can once again opt for an account that guarantees to beat inflation.
National Counties Building Society (NCBS) is offering a five-year deal that will trump the rise in the cost of living by 50% over the next five years (see the Top Savings, Cash Isas and Isa Transfers guides).
Its 2nd Issue Index Linked Savings Bond pays a fixed 1.46% annual interest until 30 November 2010. Then, based on the balance on 1 December 2015, it will pay 150% of the difference in the Retail Prices Index (RPI) inflation measure between October 2010 and October 2015.
However, only basic rate taxpayers or non-taxpayers are guaranteed to beat inflation. As interest is taxed, after the fixed interest sum, basic payers will effectively earn 120% of the RPI rise, higher rate payers will get 90% and top rate earners will get 75%.
Interested savers must act quickly to get the account. It is only available until 30 November or if it becomes over-subscribed, whichever is sooner.
Demand for such products is high because the current combination of high inflation and record low interest rates has left savers struggling to make a real return on their money.
RPI inflation stands at 4.7%, while the top easy access savings deal stands at 2.89% before tax is deducted.
NCBS launched a similar inflation-beating deal in August but on a tax-free cash Isa. It only lasted 10 days due to the huge demand.
Government bank National Savings and Investments pulled all its index-linked products in July.
How is interest paid?
Whatever the difference in the index, the society will add 50% before tax is deducted. So say it rises by 10% over the five years, you'll get a single 15% interest payment.
On a £10,000 deposit, this would mean a pre-tax £1,500 return, based on the RPI rise, plus the nominal fixed additional interest.
RPI is usually expressed as an annual figure – for instance the current 4.7% figure shows the difference in prices (therefore the difference in the index) between August 2009 and August 2010. In this case, NCBS is using the difference over five years.
What happens if RPI is negative over the term?
If the cost of living falls you are protected by a 7.5% minimum return over the five years. On a £10,000 deposit, you're guaranteed to get at least £750 back.
Can you access the cash?
No. The money is locked away for the term so you can't access it even with a financial penalty.
How much can you put away?
Between £1,000 and £1 million.
Is the account any good?
Unlike any other savings account on the market it is guaranteed to beat inflation over the term.
Every other standard account fails to beat the current RPI inflation measure after tax. But remember, the present 4.7% rate tracks prices over the previous year whereas anyone opening an account today wants their cash to grow faster than inflation in future years.
The negatives are that your money is locked away for five years plus interest rates may rise in that time and inflation may fall, in which case you'd be better off elsewhere.
How does inflation affect your savings?
The idea of saving money is to keep it for a rainy day or a special purchase, but also to make that cash grow by as much as possible.
What you don't want to happen is for your cash to lose value. While it may grow even on a 0.01% interest rate, if prices rise by 4.7% in the coming year, your cash will buy you a lot less in 12 months than it does now.
Imagine you've £1,000 in the top 2.89% instant access savings account, after (basic rate) tax you'd have £1,023.12 in a year – as you've earned £23.12 interest.
Now suppose that £1,000 is enough for ten weekly supermarket trips. If prices rise by 4.7% next year, you'd need £1,047 to buy the same goods.
So although your cash might grow in value, the impact of inflation means what you can buy with it may be less.
Further reading/Key links
Top deals: Top Savings, Cash Isas, Isa Transfers