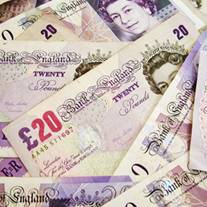 Savers' protection against a UK bank or building society going bust will jump from £50,000 to £85,000 on 31 December.
The figure will be reviewed every five years unless there is a significant fluctuation in the pound/euro rate in the interim (see the Safe Savings guide).
It was confirmed last month that the existing limit will rise to €100,000 per person, per financial institution at the end of the year but the sterling equivalent had yet to be determined at that point.
The final figure was rounded to the nearest £5,000 to ensure a memorable number on 1 October, says the Financial Services Compensation Scheme (FSCS), the body that would pay out in the event of a UK bank collapse.
The FSCS says while the rise is subject to a consultation, the industry is in agreement and only a large swing in the value of the pound could alter the figure.
Mark Neale, head of the FSCS, says: "We welcome the increase in compensation limits from £50,000 to £85,000 that will come into force from 31 December 2010. The increase will mean that almost 99% of FSA-authorised consumer deposits will be covered if their provider goes bust."
The protection boost followed a European Commission (EC) ruling in July (see the Safety boost MSE News story).
Further reading/Key links
Best rates: Top Savings, Top Fixed Savings
Stay safe: Safe Savings
New rules: EU official statement