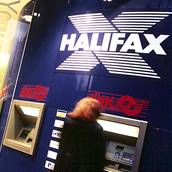 The UK's largest mortgage lender Halifax is set to hike costs for new customers who come to the end of an introductory deal.
The Government-backed bank's standard variable rate (SVR) for new borrowers will rise from 3.5% to 3.99% on 4 January, adding £480 a year to the cost of a typical £150,000 repayment mortgage.
The SVR is the rate most deals revert to after an offer period.
SVRs have traditionally been expensive but the low interest rate environment has meant they have become an attractive option to many.
Halifax's 3.5% existing rate is among the lowest on the market, compared to an average 4.27%.
Existing customers either paying that rate or due to revert to it will be unaffected, unless they switch product or take out a further advance.
The bank – which stresses no customers will revert to the new 3.99% 'Homeowner Variable Rate', as it will be known, until 2013 because its shortest deals last two years – says it has hiked costs because the relatively low 3.5% figure is hitting its profits.
Lenders hit
Many lenders have admitted the low interest rate environment, and subsequent low SVRs, have cost them money.
Nationwide Building Society and Lloyds TSB similarly hiked their SVRs for new customers in spring last year and June this year, respectively, from 2.5% to 3.99%.
However, many of their customers who were borrowers before the hikes are still paying 2.5%.
Skipton BS hiked its SVR from 3.5% to 4.95% in March, while other societies have made similar moves.
Stephen Noakes, from Halifax's parent company Lloyds Banking Group, says: "In light of market conditions, particularly ongoing higher funding costs, we have introduced this new rate for new mortgages.
"Customers will not revert to the new rate before January 2013, at the earliest. Introducing the Halifax Homeowner Variable Rate will enable us to continue to offer a wide range of competitive products."
Further reading/Key links
Mortgage cost-cutting guides: The Remortgage Guide, Mortgage Haggling, Cheap Mortgage Finding, Ditch My Fix?