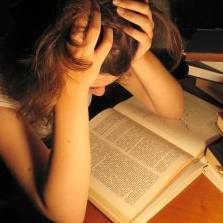 Students could pay up to £9,000 a year in tuition fees from 2012, three times the current amount, ministers confirmed today.
Universities Minister David Willetts announced proposals to raise the tuition fee cap to £6,000, with institutions able to charge up to £9,000 in "exceptional circumstances."
He told MPs: "We believe a limit is desirable and are therefore proposing a basic threshold of £6,000 per annum, in exceptional circumstances there would be an absolute limit of £9,000.
Students currently pay £3,290 per year in tuition fees.
Up to £27,000 for a degree
No publicly-funded university will be able to charge more than £9,000 for undergraduate courses.
Institutions who impose fees of more than £6,000 will have to take part in a £150 million National Scholarships scheme - a bid to ensure that poorer students are not priced out of higher education.
Universities that fail to make progress towards set targets on recruiting poorer pupils will see a proportion of their extra fee income diverted to outreach activities.
Mr Willetts told the Commons that the Government wanted to see universities offering scholarships to targeted students, which would mean their first year at university is free.
The National Union of Students has previously called plans to effectively treble tuition fees "dangerous", warning that there is a risk students will be unable to afford to attend England elite universities.
Mr Willetts said the proposals are a "good deal for universities and for students".
He added: "These proposals offer a thriving future for universities, with extra freedoms and less bureaucracy, and they ensure value for money and real choice for learners."
Aaron Porter, NUS president, says: "the cost will saddle a generation with huge debts before they have even got on their bikes to find work."
The higher education sector saw swingeing cuts to its public teaching budget announced in the spending review last month, and today's proposals mean that in future the majority of universities' teaching money will instead come through fees.
Student loan repayment structure will change too
Under today's proposals, students will start repaying their loans at 9% of their income at a real rate of interest when they earn £21,000, up from the current £15,000 threshold, with outstanding loans written off after 30 years.
What's more, students who want to pay off their loans early will possibly be hit with a financial penalty.
He said: "The Government is committed to the progressive nature of the repayment system.
"It is therefore important that those on the highest incomes post graduation are not able to unfairly buy themselves out of this progressive system by paying off their loans early.
"We will consult on potential early repayment mechanisms - similar to those paid by people who pre-pay their mortgages. These mechanisms would need to ensure that graduates on modest incomes who strive to pay off their loans early through regular payments are not penalised."
Mr Willetts was responding to Lord Browne's review of student funding, published last month.
Lib Dems go back on their word
The proposed changes are politically explosive as many Liberal Democrat MPs - including Deputy Prime Minister Nick Clegg - publicly pledged during the General Election campaign not to allow fees to go up.
Ministers also face fierce opposition from student leaders and teaching unions.
Fresh measures to help poorer students are likely to have been included partly in an effort to head off a backbench Lib Dem rebellion and expose a serious faultline within the coalition.
Lib Dem backbencher Tim Farron says: "I made a pledge to do anything but raise tuition fees, and I will stick to that pledge," he told BBC Radio 4's The World at One.
"The problem for me is the simple issue of the pledge. You can argue that we shouldn't have signed it but we did. For me, that is a red line."
Gareth Thomas, shadow universities minister, says: "Isn't the real truth a tragedy for a whole generation of young people?
"It makes it much more difficult to protect our world-class university system and for the country, puts the very building blocks of our economic future at risk."
Further reading/Key links
Cut the cost of being a student: Should I Repay My Student Loan?, Student MoneySaving, Student Bank Accounts 2010/11